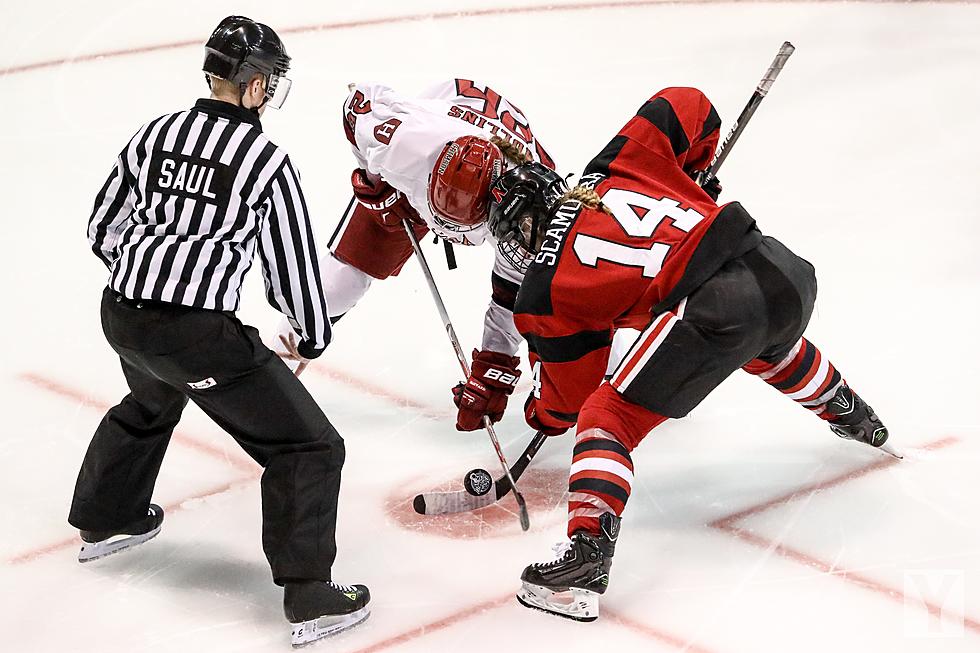 USA Hockey Referee Officiating Seminar Coming to Newburgh, NY
Photo by Jerry Yu on Unsplash
Hudson Valley's premiere ice skating and sports facility to offer referee seminar.
USA Hockey has been around for 85 years, having been established in 1937. The national ice hockey organization is based out of Colorado Springs, Colorado, and its mission is to promote the growth of ice hockey in the United States. The organization is recognized by the International Olympic Committee and the United States Olympic & Paralympic Committee as the governing body for organized ice hockey in the U.S. and is a member of the International Ice Hockey Federation.
Ice Time Sports Complex is the Hudson Valley's premiere ice skating and sports facility located in Newburgh, NY. It features two full sports rinks and a state-of-the-art hockey training system. Ice rink activities include ice hockey, roller hockey, public skating, learn to skate program, birthday parties, figure skating, and private lessons for all ages. Ice Time is also home to the Mid-Hudson Polar Bears travel hockey program featuring teams from ages 5-16+. The facility also has a Mid-Hudson Adult Hockey League and Roller Hockey.
Level 1 Referee Officiating Seminar Coming to Ice Time Sports
Ice Time Sports has announced that on Sunday, August 6, they will be hosting a Level 1 Referee Officiating Seminar in collaboration with the USA Hockey officiating program. The goal of the seminar is to recruit and train new officials due to the rapidly increasing demand for referees regionally and across the United States. The in-person level 1 seminar will begin at 7:30 AM and includes a 3–4-hour classroom session with breaks, and a 60-90 minute on-ice session. All individuals aged 14 and above are eligible to participate.

"We're seeing a surge in the participation of hockey teams, and as the demand for games and tournaments increases, so does the need for qualified referees," said Geoff Dumas, Hockey Director at the MJN Center. "Prior experience is not required for this seminar. We encourage those enthusiastic about hockey to participate in this session for a rewarding experience and the opportunity to get out on the ice."
I've been to Ice Time for some great events over the years including bike expo events with Orange County Choppers back in the day and it's always been a fun time.
What Does New York's 'Abandoned' Hockey Arena Look Like Now?
It's been almost a year since the New York Islanders played at Nassau Coliseum, and here are photos of what the "abandoned" arena looks like in present day.