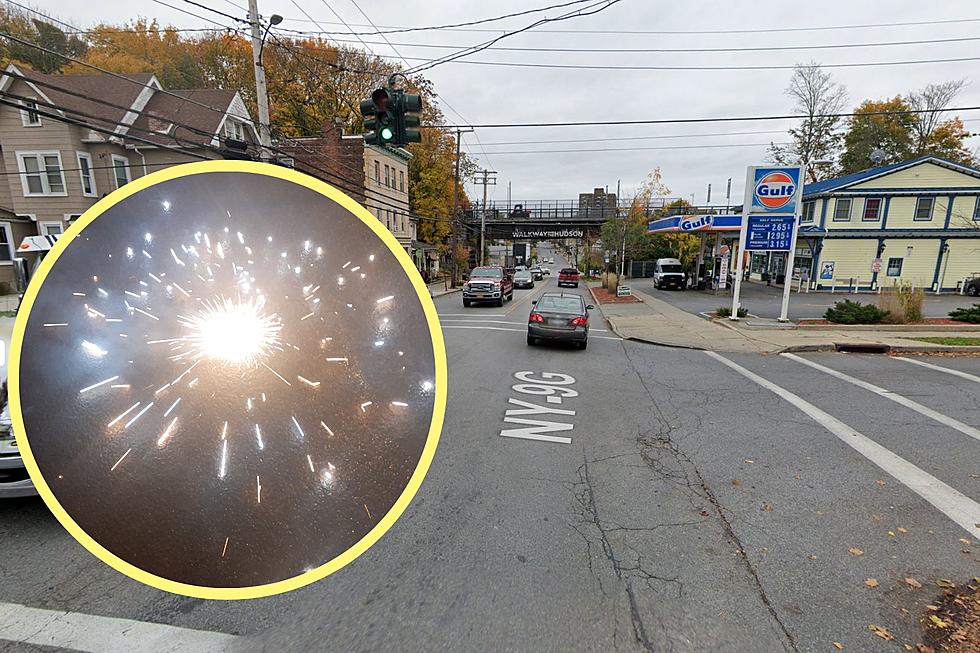 Vandals Throw Fireworks at Families in Poughkeepsie on July 4th
Google Maps. Canva / Nawaz Ali from Getty Images
There is always something that happens on the 4th of July. Last year I reported about the idiots who shot fireworks up at the walkway, terrifying children and adults alike. How stupid can you be to put people's well-being in danger like that for what they are probably thinking is a stupid joke. Well, we got even more idiots this year, and they were causing havoc on the streets.
My dad and I were heading up to the Walkway Over the Hudson to watch the fireworks again this year. We are waiting to cross the street at the corner of Washington Street and Bain Avenue, right across from the Gulf station and Lola's Restaurant. There was a family of four with two little girls ahead of us, with another couple behind us.
As we are waiting on the corner to cross the street, a black sedan pulls up to the light. They had their windows down, and I could tell there were at least two people in the car, maybe more in the back. Just as we are about to cross the street, one of the people in the black sedan throws something out the window and speeds away.

The object just barely misses me and lands close to my feet. It is then that they threw out a lit firework. My dad and I pull away while the family of four ahead of us rush across the street. The firework was swirling around on the ground, shooting off tons of sparks. The object looked like a mortar, but behaved a lot like a spinner. I don't know my fireworks too well, I just knew it was an immediate danger to us. This video below representing a ground spinner firework is a pretty close representation as to what was thrown at us.
I was afraid this thing had one last final big burst in it. Thank goodness, it did not and started to peter out. The firecracker was still on fire, so I went over and stamped it out. As I did that, I may have yelled some obscenities at the car as it drove down the street. Unfortunately, I couldn't get an exact make of the car, nor could I get the license plates.
But Why?
Honestly, why? I understand that people want to buy fireworks and set them off with their families and friends. I have multiple times at family BBQ's and at friends' houses. The intention was never to hurt or scare anyone. We were simply looking to have a fun time. Throwing fireworks at unsuspecting people is terrible. What if it hit me? What if it hit one of the little girls ahead of us? Think next time!
10 of the Best Pizzerias in Poughkeepsie According to Google
February 9th is National Pizza Day! Just in time for the Super Bowl this weekend, here's a list of Poughkeepsie pizzerias that you need to celebrate with.
5 Best Places for Mac & Cheese In and Near Poughkeepsie, NY
According to Google Reviews, these Mid-Hudson restaurants in and around Poughkeepsie have the best mac and cheese in the area. Would you agree?
9 Top Rated Mexican Restaurants in Poughkeepsie, New York
Here are 9 highly rated places to get Mexican cuisine in Poughkeepsie, New York.