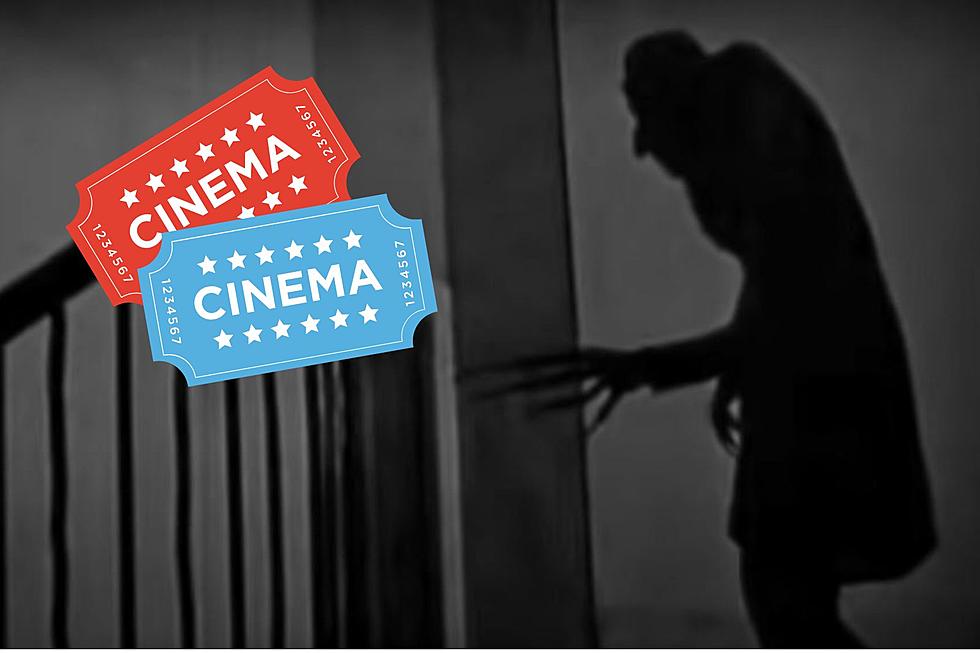 Where to See Classic Movies in the Hudson Valley
Canva / YouTube Vinicius Reis Nosferatu Trailer
I have always been a fan of going to the movies. Don't get me wrong I love the idea of being able to catch feature films on my couch even though when they first delivered HBO I couldn't even afford cable but hey that was the 80s.
Now you can find movies everywhere. They are on your computer with services like Amazon and Netflix. They are on your TV whether you are a cord cutter or not. And thankfully they are still in theaters so we can see our favorite blockbusters on the big screen inside or out.
Classic Vampire Movie to Be Shown at the Bardavon in Poughkeepsie, New York
I think I have shared this before but indulge me again. I have many favorite movie experiences one of which is seeing Twister in a Drive-In in Middletown on a night that was eerily similar to the movie. We didn't get a tornado but we did end up with quite the thunderstorm right after the movie ended.
Still, that doesn't top my favorite movie memory. That actually happens at an indoor theater. It was the Bardavon in Poughkeepsie and it was on my birthday weekend I am gonna guess it was December 1999 when they showed The Wizard of Oz. A movie I loved as a kid and never thought I would see on the big screen.
Where to See Classic Movies this Fall in the Hudson Valley
Seeing old movies on the big screen can be just as fun as watching the new blockbusters and when you throw a nostalgic movie up on the screen in an old-style theater it really becomes a treat. That is why the next movie I plan to see at the Bardavon may be the 1922 original Nosferatu.
Not only will they be showing the movie but Juan Cardona Jr. will be playing the Bardavon's Mighty Wurlitzer Organ. The showing is on October 28th, 2023 at 7:30 PM according to Bardavon's listing for this film admission will be free.
Fall Movie Series Coming to Denizen Theatre in New Paltz, New York
If you are looking for nostalgia in a more modern setting you can also look into the latest Film Series at the Denizen Theatre in New Paltz, New York. The fall film series "Truth or Consequences" kicks off this weekend with 2 showings of The Automat starring Mel Brooks. A documentary of the famous New York City Automats. Shows are both Friday and Saturday, September 8th and 9th at 7 PM.
Tickets for the Denizen Theatre Movie series are $10 Dollars each night and they have partnered with The Parish Restaurant to create a special menu for $20 called a Taste of New Orleans which will be offered before the show. Seating is available for same-day ticket holder from 4 PM to 6 PM.
These Movies were worth a Billion Dollars at the Box Office
The Best Movies That Made More Than $1 Billion
From Batman to Bond, hobbits to blue aliens, these are the movies worthy of the $1 billion crown.
Are these Your Favorite Movies from the 90s
The Best Movies Released in the '90s
To celebrate the incredible cinematic achievements of the decade,
Stacker
compiled data on all 1990s movies to come up with a Stacker score—a weighted index split evenly between
IMDb
and
Metacritic
scores. To qualify, the film had to have a premiere date between 1990 and 1999, have a Metascore, and have at least 1,000 votes. Ties were broken by Metascore and further ties were broken by votes.
Keep reading to discover which film featured one of the most disturbing scenes in cinema and which big movie star made the list multiple times.