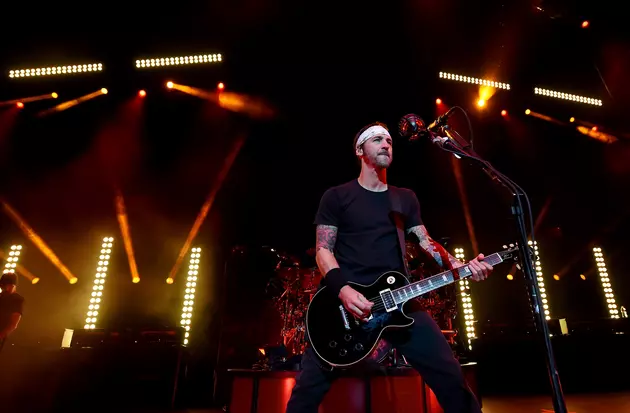 Win Tickets To Sully Erna @Ridgefield Playhouse with WRRV
Getty Images/Ethan Miller
All this week, Brandi will be giving away tickets for you to see Sully Erna, lead singer of Godsmack, perform at the Ridgefield Playhouse in Ridgefield, CT, in support of his new solo album, Hometown Tour.
Listen each weekday morning, October 31-November 4, 2016, for Brandi to ask you to be the 10th caller at 845-451-WRRV (9778) to score the tickets. The show takes place Sunday night November 6, 2016.
According to the Ridgefield Playhouse website, tickets are still available and $59.50, each, which also includes a download of the new album. Just a note, the tickets that Brandi is giving away does not include a copy of the new album.
According to Loudwire.com, Sully will be playing stripped down versions of all of his songs. On stage, it will be just Sully and one other guitar player, Tim Theriault , performing all of the songs acoustic. The concert will be made up of the songs on the new album along with select Godsmack songs.
---