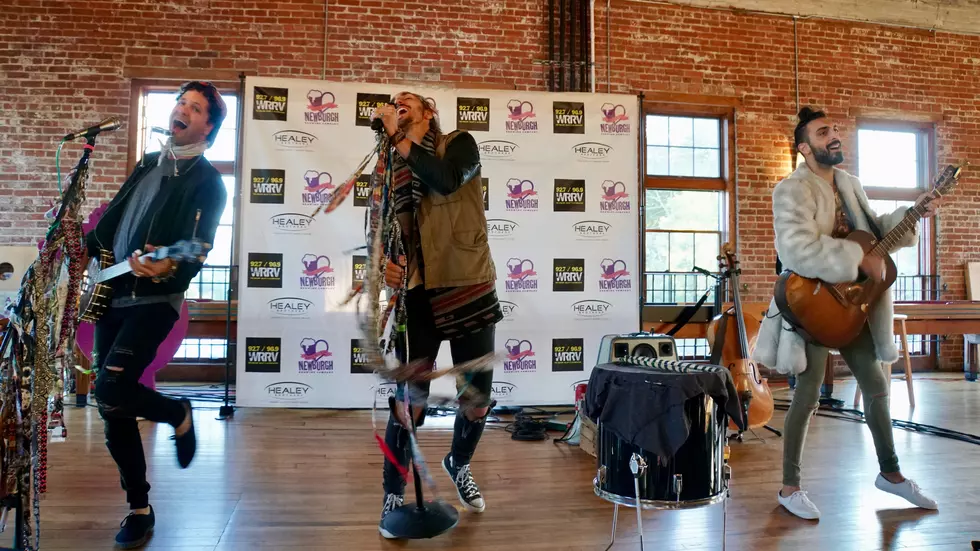 WRRV Leap Day Party With Magic Giant At Darkside Records
Photo By: Chuck Merrihew @ Crash N Burn Event Pix
Leap Day only comes once every four years so we're celebrating with an exclusive performance from Magic Giant.
Join us Saturday, February 29th for this free performance! We'll be hanging out at Darkside Records from 1-3 PM with the performance at 2. When you get there be sure to stop the WRRV table to sign up for meet and greet passes.
MAGIC GIANT formed out of Los Angeles in 2014. They just dropped a new single called 'Disaster Party' and will be releasing a new album this spring. If you'd like to experience a full show on their current tour, they'll be at Webster Hall in New York City on February 27th.
The band burst onto the scene in 2016 with their first single 'Set On Fire'.
WRRV is celebrating our 25th anniversary all year long with special live performances and cool experiences. Stay tuned for more announcements.

Enter your number to get our free mobile app
Read more:
BONUS VIDEO