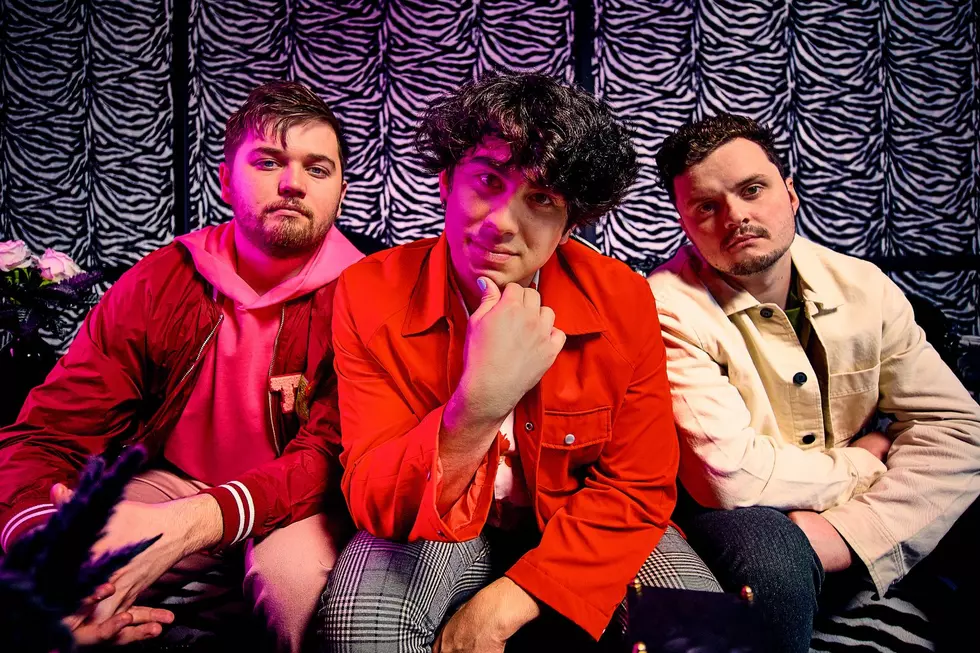 WRRV Sessions with The Happy Fits
Rahil Ashruff
Another amazing show is coming to the Hudson Valley... WRRV Sessions is proud to welcome The Happy Fits on Thursday, November 10th to Newburgh Brewing Company.
The Happy Fits for WRRV Sessions November 10th
The Happy Fits are a New Jersey-based band that have been playing together since high school, and they're bringing their pop-rock energy (along with a cello) to WRRV Sessions. They're no strangers to WRRV either, with several of their previous singles, like Do Your Worst (below) has been featured on the station.
WRRV Sessions at Newburgh Brewing Company
WRRV Sessions brings the best live alternative music from both established and emerging artists to the Hudson Valley, and The Happy Fits are ready to both connect with longtime fans and make new ones at Newburgh Brewing Company on November 10th. You also have the chance to see them in style...

Win a VIP Experience for The Happy Fits at WRRV Sessions
WRRV App users have the opportunity to enter to win a VIP experience that includes guaranteed front row seating for the show plus a gift card to Newburgh Brewing Company to take care of your first round of drinks.
The Happy Fits will join the long list of talented bands to take the stage at Newburgh Brewing Company for WRRV Sessions, take a look at some of our other favorite performances from 2022 below.
WRRV Sessions with Two Feet, February 23rd 2022
Two Feet helped bring back LIVE and in-person WRRV Sessions at Newburgh Brewing Company. Thanks to Healy Brothers, Devitts Nursery and Supply, and Ballentine Communications. Photography by Chuck Merrihew.
Welshly Arms at WRRV Sessions
Welshly Arms put on an amazing performance for WRRV Sessions at Newburgh Brewing Company on Cinco de Mayo.
Thank you to Healy Brothers, Devitt's Nursery and Supply, Ballentine Communication, and photographer Chuck Merrihew!