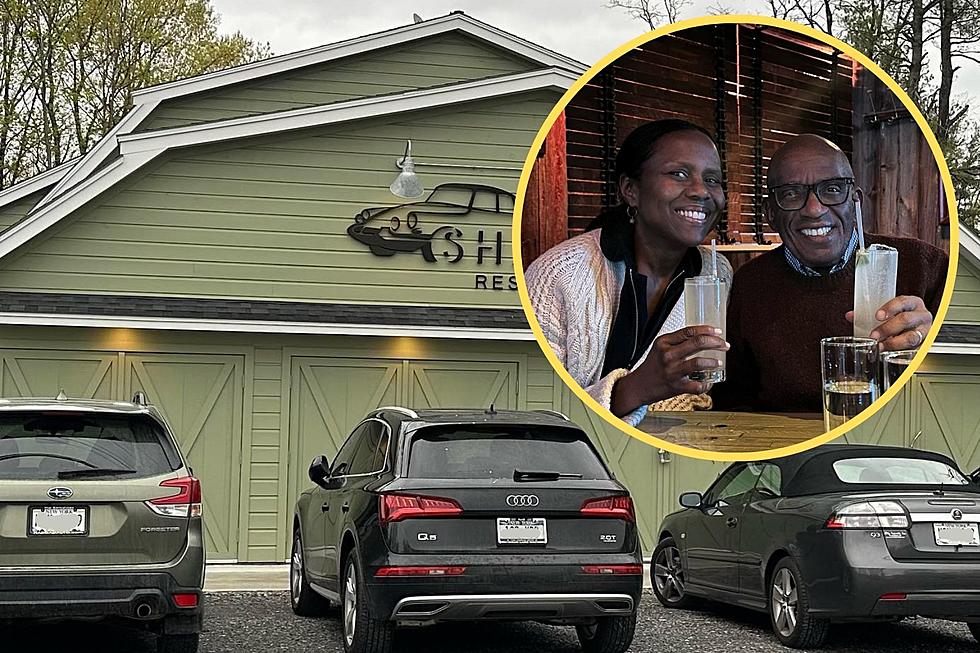 Al Roker Reviews Fascinating New Hudson Valley Restaurant
Al Roker via Facebook
It's no secret that the Hudson Valley is home to some of the best restaurants in the entire country. While we have the local Culinary Institute of America in Hyde Park, NY to thank for much of the talent, we also have many local celebrities who are helping spread the word.
If you haven't seen a famous person in the Mid-Hudson Valley, you're just not paying attention. From Paul Rudd to Willem Dafoe, there's too many A-listers to count. One of television's most celebrated personalities also calls our corner of New York home, and he just visited what he calls "the best new restaurant" in one Hudson Valley county.
Al Roker in the Hudson Valley, NY
Al Roker and his family spend much of their time at their house in Columbia County in the Hudson Valley, and he always seems to make sure local stores and restaurants get their due when he visits. Recently, Roker and his wife Deborah ate at a newly-revamped restaurant in Ghent, NY.
Al Roker Visits Shadow 66 in Ghent, NY
"Congratulations to [Astrid] and her hubby, Patrick on opening the best new restaurant in Columbia county, Shadow 66 restaurant. The décor, the food, the service: manifique", Roker recently shared on Facebook. It's big deal to get a celebrity shout-out, especially from one with over 250,000 followers on Facebook. The comments began pouring in.
The Hudson Valley Reacts to Al Roker's Favorite Columbia County Restaurant
"If Al likes it I'm going!", shared one Hudson, NY resident. "Glad to see it finally opened they've been working at that building for years", said another. The restaurant's décor, which Roker mentioned in his post, carries themes from a bygone era, with vintage motorcycles (above), shiny chrome accents, and even a rotary telephone phonebooth (below). There's also numerous Citroen vehicles housed inside the building and memorabilia on nearly wall.
Shadow 66 is the newest iteration of what was most recently The Red Barn. "[The previous owner] operated it as a luncheonette [for] years. He made home made ice cream. Best wishes to the new owners the transformation is incredible", said one commenter under Roker's post. Check out more must-try restaurants in the Hudson Valley below.
8 Hidden Gem Restaurants in Dutchess County, New York
This Amazing Church has Been Converted into a Bar and Restaurant
Just wait until you see inside this amazing church in Mohegan Lake that was converted into a bar, restaurant, and live music venue