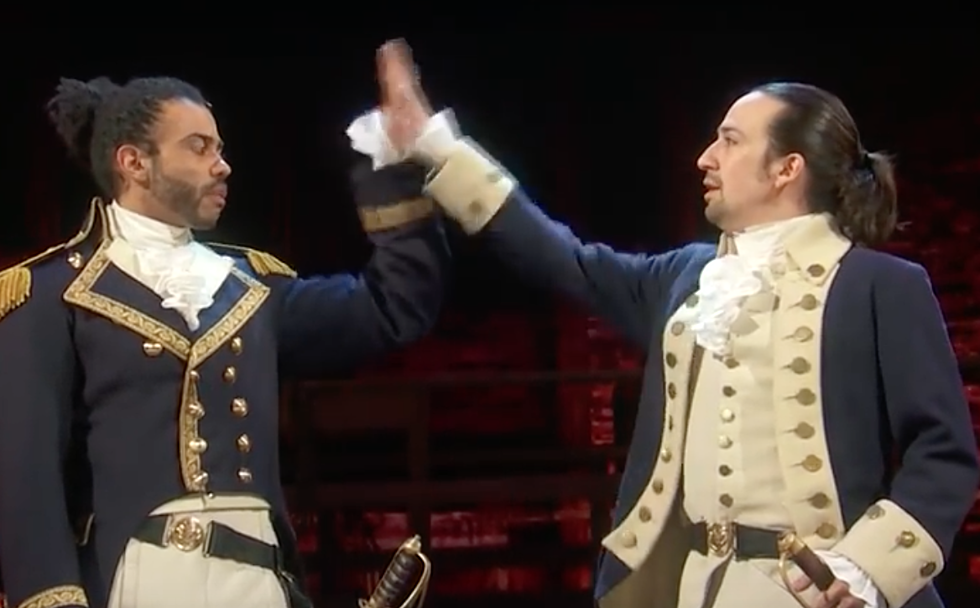 Alexander Hamilton's Favorite Hudson Valley Hangouts
YouTube/CBS
Haven't been able to catch the ten dollar founding father on Broadway? No sweat. You already have a front row seat to Hamilton's story right here in the Hudson Valley.
Alexander Hamilton spent a large part of his life right here in our area. In fact, many scenes from the musical adaptation of his biography take place in Hudson Valley locations that you probably drive past every day.
Dutchess County Courthouse in Poughkeepsie
in 1788 Hamilton joined forces with James Madison and John Jay to write the Federalist Papers, defending the ratification of the Constitution.
While at the New York Ratifying Convention in Poughkeepsie that summer, Hamilton spoke for hours on end (like he was running out of time) to persuade delegates to vote in favor of ratification. After six weeks he won them over, ratifying the U.S. Constitution.
Ellison House in New Windsor
Hamilton served as George Washington's second in command at this headquarters for the Revolutionary War. It was nice to have Washington his side and be able to use the headquarters while being stationed in Newburgh during the winter of 1780. According to All Things Hamilton, the house is no longer there but a plaque stands where the building once was on River Road. Nearby Knox Headquarters was also visited by Hamilton and used as headquarters during the Revolutionary war. It still stands on Forge Hill Road in New Windsor.
Denning Point in Beacon
In 1781 Hamilton rented a house with his wife Elizabeth on DePeyster's Point, which is now know as Denning Point in Beacon. They spent time there as newlyweds. Some records indicate that Hamilton also returned to the home while writing the Federalist Papers before the Ratifying Convention in Poughkeepsie. Today the land is a part of  the Hudson Highlands State Park Preserve. There are some ruins still visible but the home is no longer there.
The home is now a State Historic Site and is open to the public for tours.