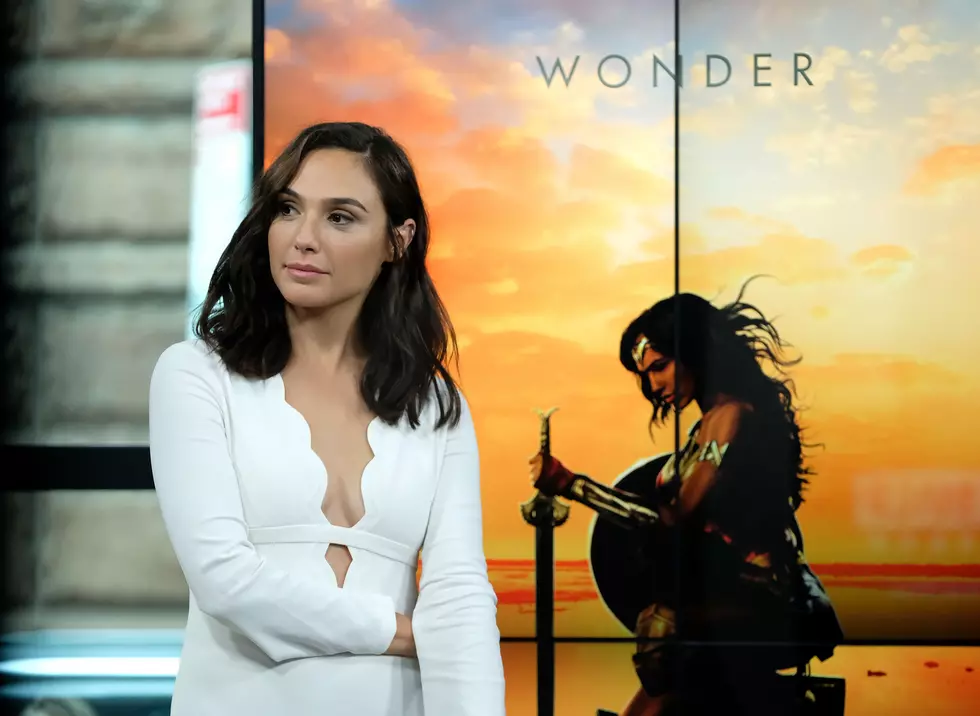 All-Female 'Wonder Woman' Screenings In New York Create Online Controversy
Theo Wargo/Getty Images
Friday sees the release of Wonder Woman, the new film based on the DC Comics superhero who last appeared in Batman v. Superman: Dawn of Justice. To celebrate the first solo film starring the most iconic female superhero of all time, the Alamo Drafthouse is celebrating their own way.
Alamo Drafthouse movie theaters all around the country are hosting special screenings of Wonder Woman that are only open to female audience members. These screenings will take place a few days after opening day, and will of course be surrounded by other normal, all-audiences showings of Wonder Woman.
And yet, what was seen as an empowering move has gotten a lot of online vitriol. A few men are complaining that it's a form of discrimination, that they should be allowed in too, it's not fair, why aren't there men-only screenings, blah blah blah. It's pretty predictably lame, and it seems like the same groups of people who complained about female Ghostbusters and a diverse Star Wars cast. The Drafthouse team has been pretty hilarious about it on social media, and are moving full speed ahead with the planned screenings (My favorite exchange: When asked if they ever planned on doing a Men-Only screening of something in the future, the Drafthouse responded, "No, but we did show the Entourage movie a couple years back").
We've got two Drafthouses here in New York, and both of them are taking part in these screenings. Both showtimes at the Brooklyn location are sold out, but there's still a few tickets left at the Yonkers location for 8:15 on Monday. I'd recommend moving fast if you want in, ladies. I imagine this is going to sell out quick.