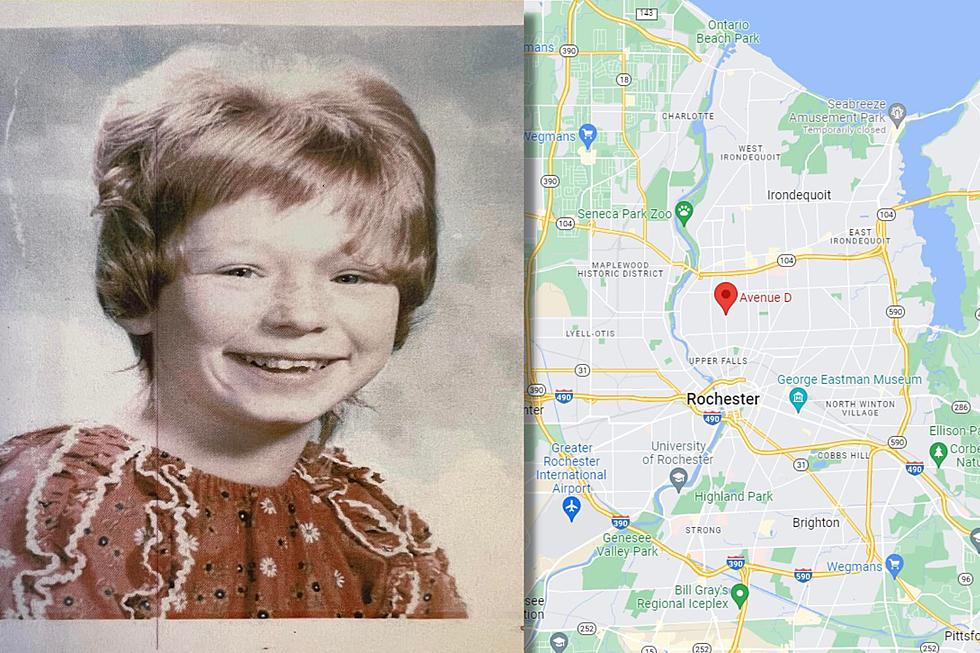 The "Alphabet Murders", One of New York's Most Disturbing Cold Cases, Turns 50
NYSP/Google
Thanks in part to the massive popularity of Netflix documentaries and cold case podcasts, true crime stories have recently dominated the public's attention. One of the more disturbing cases, possibly by a serial killer, happened right here in New York.
The crime was recently highlighted by the New York State Police (NYSP) on its 50th anniversary. The victim, 11-year-old Wanda L. Walkowicz, was abducted on her way home from a local convenience store in upstate New York on April 2nd, 1973. When she was found murdered the next day, the media immediately began to speculate that she was the latest victim of a criminal that picked their victims in one specific (and very odd) way.
The "Alphabet Murders" in New York
The crime spree, dubbed the "Alphabet Murders", happened in and around Rochester, NY in the early 1970s. While no definite connection was ever made, the murders of three young children between 1971 and 1973 had an eerie similarity: all of the victims had the same initial for their first and last name.
Young Victims in Rochester, NY
Carmen Colon, Michele Maenza, and Wanda Walkowicz, all killed before their twelfth birthdays, share similarities in geographic location, age, and the manner in which they were killed. They also share alliterative names. This led to the cases being referred to as both the "alphabet murders" and the "Double Initial Murders". Another unfortunate similarity between these three cases is that they are still open. From the NYSP:
There have been numerous interviews of possible witnesses and persons of interest conducted in the five decades since Wanda was murdered.  There have been numerous leads investigated and to this day the case remains unsolved.
"Alphabet Murder" Cases Remain Open
While these crimes were committed over 50 years ago, police are still searching for answers, and the perpetrator or perpetrators may still be alive. The NYSP asks anyone with information on the murder of Wanda Walkowicz to contact Investigator Eric Fuenfstueck at 585-398-4123 or Eric.Fuenfstueck@troopers.ny.gov.
Hudson Valley Cities & Towns Ranked From Least to Most Dangerous
These 5 Counties Have The Highest Property Crime Rate In New York