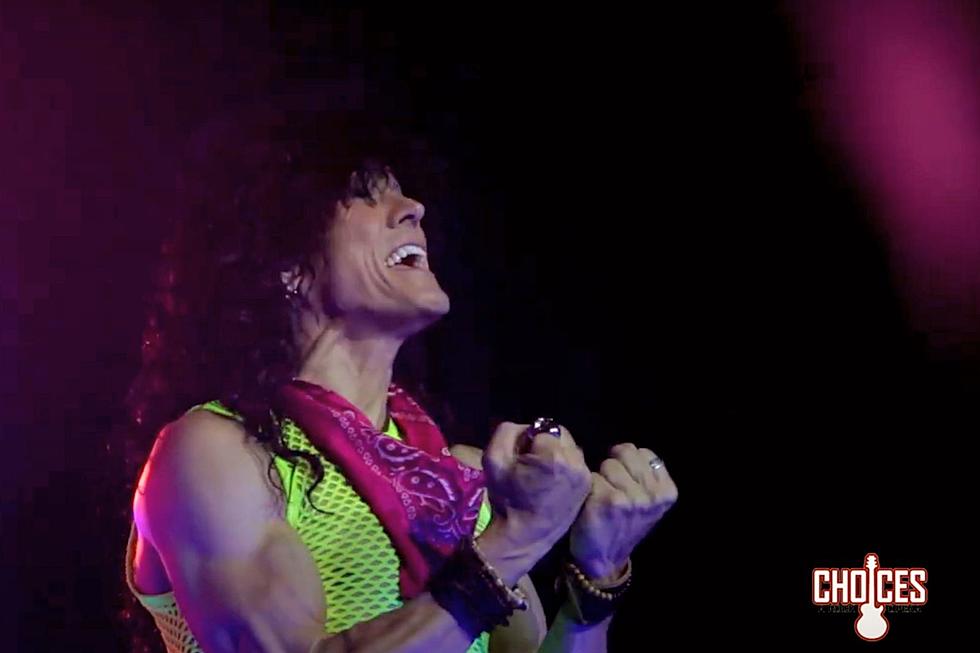 Westchester Rock Opera Honors Late Hudson Valley Musician
YouTube / Choices A Rock Opera
If you are a fan of rock operas like The Who's Tommy, Meat Loaf's Bat Out of Hell, Green Day's American Idiot, and Chris D'Arienzo's Rock of Ages; biopics like Queen's Bohemian Rhapsody and Elton John's Rocket Man; and original films like Rock Star starring Mark Wahlberg and Almost Famous, then you will sure love this show!
Choices: A Rock Opera tells the story of the ultra-driven lead singer of a 1980's spandex-wearing, "big hair" rock band "Choices."  His intense focus has garnered the band much success, but has left him somewhat insulated and emotionally underdeveloped, with very few real experiences beyond the stage.  When he meets an intriguing woman who introduces him to a whole new world beyond his own, he's confronted with a monumental choice.  Should he leave the only life he's ever known to pursue a different path with this woman? Conversations with his friends and fans present the moral center of the story; the choices we make, for better or worse, and the importance of living without regret.
Writer/Director/Executive Producer John Krupa has made a name for himself as a session and touring musician. Krupa earned a degree in Music Composition and Theory. From a young age, he fell in love with theatre. As he got older, he traded the sounds of Broadway for the sounds of Rock N Roll. Today, John owns his own company in the music industry and performs with several great local cover bands. Choices is John's long overdue return to music composition and the theater.
The show's Music Director/Kyeboardist/Associate Producer is Mike Rosenman. After swearing that he would never become a professional musician, he nonetheless lapsed into the world of bar bands, weddings and Atlantic City lounge acts. After 25 years of that, he left music for a while and began building a financial planning practice just as 9/11 happened.  He's playing classic rock again with local band Group Therapy (featuring John Krupa), and is proud to be helping to create Choices with a band of super-talented musicians.
You can read all the bios and information of the cast and crew on the Choices website!
Westchester Rock Opera to Honor Hudson Valley Musician
Choices: A Rock Opera's November run is being dedicated to prolific Hudson Valley bassist John Regan. Regan, who passed away earlier this year, was an American musician, songwriter, producer, and bassist. He is notable for having been a member of ex-Kiss guitarist Ace Frehley's band Frehley's Comet from 1984 to 1990 and recorded and performed with Peter Frampton from 1979 to 2011. He also recorded with John Waite, The Rolling Stones, Stephen Stills, Dave Edmunds, Robin Trower, Scandal, Billy Idol, David Bowie, and David Lee Roth. He was born in Poughkeepsie and lived in Wappingers Falls, New York.
Outside of music, Regan was still very involved with the Wappingers Falls and Hudson Valley community. In the early 1990s, Regan was a parks commissioner for the village of Wappingers Falls. Beginning in 2014, he co-hosted a Sunday morning radio show called Cafe Italia on 1450AM WKIP out of Poughkeepsie.
Karen Catalano, Choices' Hair, Make-up, Costumes, and Style Specialist, and owner and operator of Locks That Rock Hair Design, probably said it best about John Regan in a recent Facebook post.  Karen writes,
It is with great pleasure to announce that the Performances of Choices a Rock Opera will be in honor on Mr.

John Regan

.

John had come to a performance at the Chappaqua Theatre . After the performance I asked "well what do you think?" His response … "I just watched my life unfold in front of me!! And it's brilliant!"

When I was asked to do the show he was the first one I called. He researched all things Broadway to guide me threw the journey . And had become my technical advisor as "all things 80's". 3 weeks before his death we had went over things that had to be made authentic of that time. (He reminded me that Peter Frampton was the advisor on Almost Famous .. ) Never thinking that he wouldn't be in that seat.

Thank you John Krupa for this gift of honoring this very important man that was very important to me. John this one's for you from the Cast of Choices..
You can buy tickets for this incredible rock opera at The Emelin Theatre Wesbite, here. The show dates are Friday, November 24th, Saturday November 25th, and Sunday, November 26th.
Fantastic Local New York Artists You Need to Know
In honor of all the local Hudson Valley artists that I've covered at Townsquare, I want to highlight all the musicians that I've had the privilege to interview!
Gallery Credit: Conor Walsh