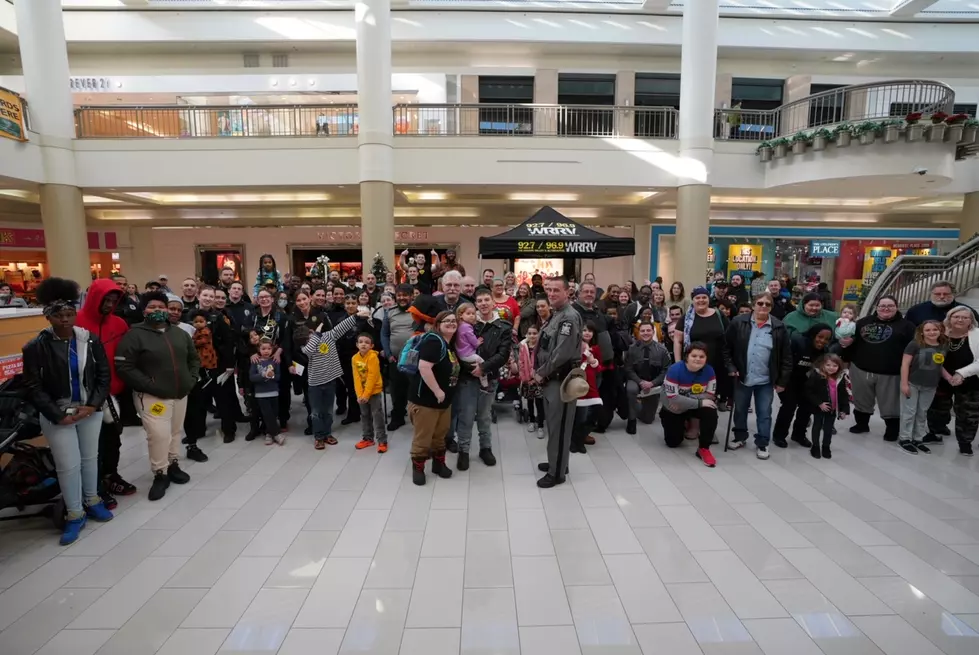 Emotional Photos from WRRV's Shop with a Cop 2022
Chuck Merrihew
You might have noticed a large police presence at the Poughkeepsie Galleria this past weekend and there's a good reason.
WRRV's Shop with a Cop event was last Saturday and it was a huge success. Our goal was to make this the biggest year yet and we not only achieved that goal but we surpassed the amount of shoppers than any of the previous years. WRRV once again teamed up with Sherwood Tile and Hoagie Barmichaels to bring local kids a unique experience.
It was an amazing day and I once again want to thank Sherwood Tile, Hoagie Barmichaels, Town of Poughkeepsie Police Department and other law enforcement agencies that participated. Of course your generations donations helped as well. We couldn't this without the support from our community.
Check out some amazing pictures captured from the event.
Emotional Photos from WRRV's Shop with a Cop 2022
It's never too late to donate for next year's event. It's easier than ever. You can donate by clicking the button below.
You can mail or drop off or mail monetary donations to our station located at 2 Pendell Rd in Poughkeepsie, New York 12601. Please make all checks payable to The Town of Poughkeepsie PBA, or make a donation online HERE.
If you have any questions feel free to reach out to me at Nick@WRRV.com
11 of The Funniest Road Names in The Hudson Valley