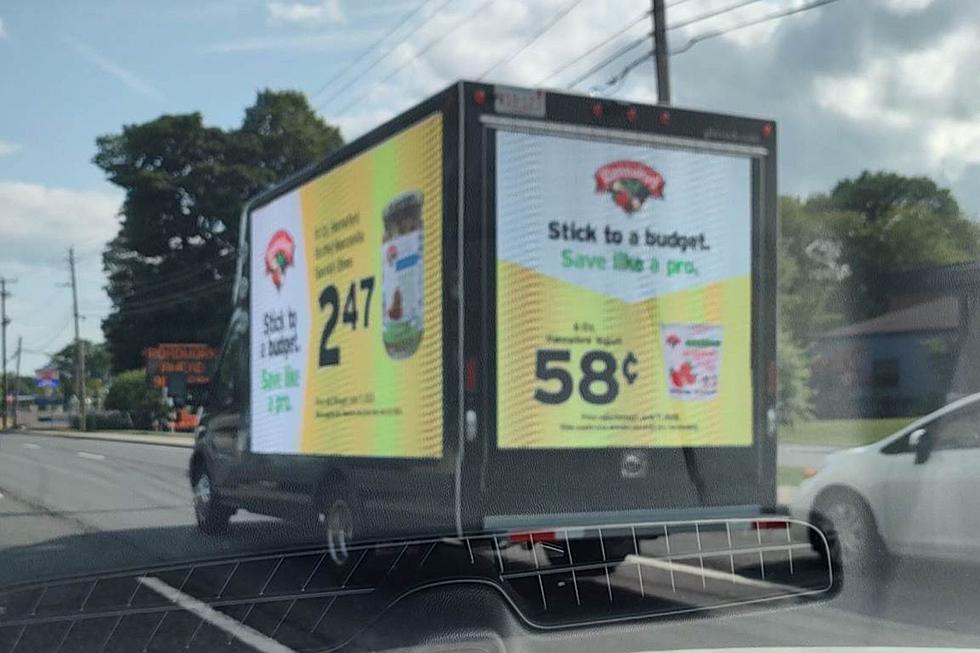 Truck With LED Billboard Screens? This You Have to See!
Conor Walsh
Advertising is everywhere! Commercials run on TV and radio. Ads run between your shows on streaming services. Posters and kiosks are erected in shopping centers. Ads run while you're playing games on your phone or scrolling social media. Billboards are plastered along highways. Now, there is a new contender to the ad market, and it's going mobile, and I'm not talking about your mobile phone.
Trucks with LED Screens Spotted on Route 9 in Poughkeepsie
I was in the car going south on Route 9 in Poughkeepsie when I spot a box truck ahead of me. I was amazed at how well I could read the truck despite it being several car lengths ahead of me. It was bright, and that's saying something since it was still the day.
Then, I was caught off guard when the screen read something different than what I saw a moment ago. Was I tripping out, or was the signage changing. I started paying more attention to the truck and noticed that the screens were changing. I couldn't believe it!
The truck was flashing special deals for Hannaford. First of all, I was thinking, those are some great deals! But secondly, how does an LED screen truck work like this? As I got a little closer, I saw a link on the truck which said gbtruck.com.
What is Guerrilla Mobile Billboards?
Guerrilla Mobile Billboards offers LED and Static mobile billboard trucks for rent. And their concept isn't all that new, apparently. Though it was my first time seeing something like this, Guerrilla Mobile Billboards has been amplifying messages and brand awareness with mobile outdoor advertising for over 20 years.
Dynamic LED style and traditional static style mobile billboards both provide flexibility of location and time. For example, a mobile billboard ad can drive amidst commuter traffic in the morning, pedestrian lunchtime traffic at noon and return to rush hour congestion by early evening.
Billboard trucks also provide geographic flexibility. You can target small local areas at the zip code level for intensive coverage, or larger regional areas for a broader impact. Mobile billboard truck campaigns can run as short as one day or as long as several months or more.
Some facets that their website cites as being high-target areas include:
Suburban areas where traditional outdoor billboard advertising may be prohibitively expensive or completely unavailable
Outdoor events such as parades and festivals where there are no traditional out of home advertising opportunities
Picket lines or protests that may change location and need large-scale awareness support
Whenever you want to go to the consumer instead of waiting for the consumer to come to you
Does this mean we will be seeing more trucks like this in the coming years flooding our streets? How will this help businesses big and small? What will this mean for attention spans and distracted driving? Only time will tell, I guess, but I thought this was pretty neat and impressive as I drove by it the other day.
If you have a business that is looking for a unique way to advertise, you can visit Guerrilla Mobile Billboard's website.
Ranking of Grocery Chains in Newburgh, New York According to Google
25 Top Athletes Hailing From The Hudson Valley
Popular athletes, and classic household names all around the world in sports, could be linked to the very neighborhood you live in. Here is a list of 25 professional athletes all with links to the Hudson Valley.
Michigander at WRRV Sessions
WRRV Sessions welcomed Michigander to the Newburgh Brewing Company Taproom on May 23rd 2023