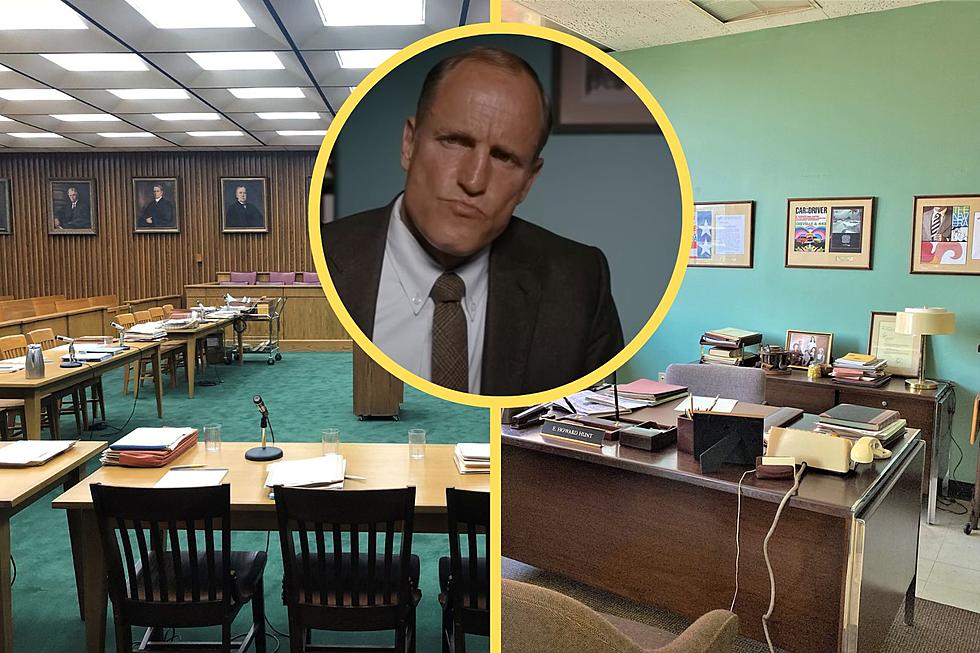 Surprise: Why You're Seeing Local Office Buildings on HBO
City of Poughkeepsie/Dutchess County Government via Facebook/HBO via YouTube
Based on how many local spots have been seen in television shows and movies recently, maybe it's time for the Hudson Valley to get its own star on the Hollywood walk of fame. A brand new series on HBO starring Woody Harrelson and Justin Theroux is putting Dutchess County in the spotlight.
It's been a busy few years for film and television production in the Hudson Valley. Hit shows like Pokerface, Severance, and Pretty Little Liars have shot at locations in several counties on both sides of the river. A new project from HBO, however, is focusing on government buildings for one very special reason.
HBO Shooting Scenes in Poughkeepsie, NY
HBO's White House Plumbers, a show that focuses on the events surrounding the Watergate scandal during President Nixon's reelection campaign, needed office buildings and official chambers to stage many of their scenes, including the Poughkeepsie Common Council Chambers (below)
Dutchess County Offices Transformed for HBO's White House Plumbers
While green screens can be used to manipulate views from exterior windows, the buildings themselves often need to be period-correct. Aside from the Poughkeepsie Common Council Chambers, scenes were shot at the nearby County Office Building, where the rooms were given the time-travel treatment to appear as they may have looked in the early 1970s (below).
Television Shows Shot in the Hudson Valley
While other locally-shot shows like Severance are currently experiencing delays due to the current writer's strike, White House Plumbers has already premiered and is now playing on HBO. Check out a trailer for the new show and see if you can spot all the local locations below.
10 TV Shows & Films You Didn't Know Were Made in Newburgh, New York
20 Must See TV Shows and Movies Made in Poughkeepsie, New York