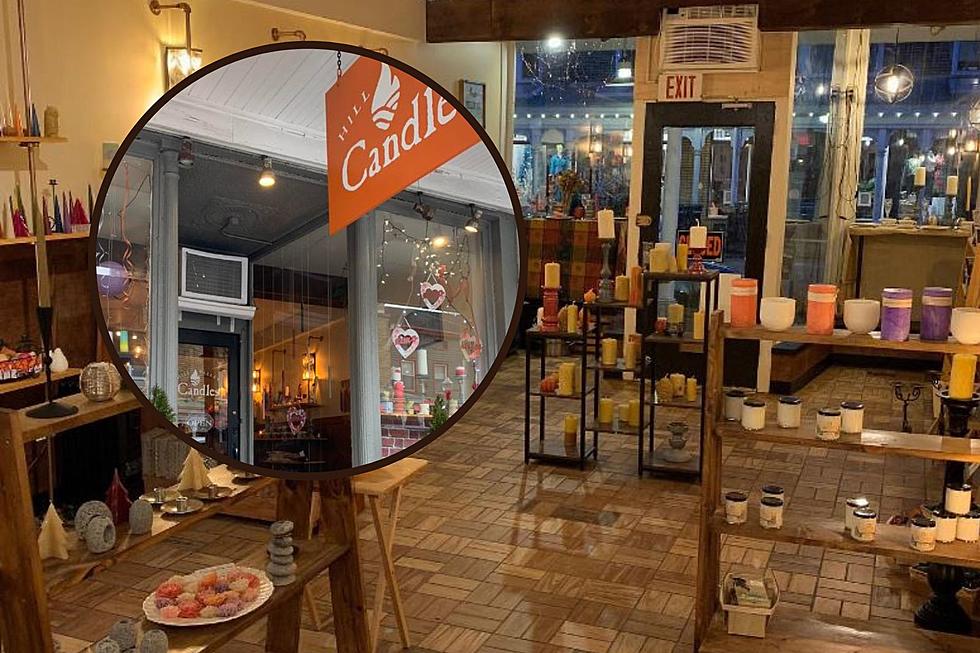 Kingston New York Business Closes Shop But Not the Business
PC: Hill Valley Candles via Facebook
Many Hudson Valley businesses are still changing and growing as a result of the post-pandemic economy. Whether it is a result of inflation or issues with staffing or just the higher cost of doing business many small business owners are making adjustments.
Such is the case with a candle in Kingston, New York. Hill Valley Candles at 55 North Front Street in Kingston announced Friday that Saturday, May 6th, 2023 will be the last day for them at their shop. In a heartfelt post to their customers, they announced that the economics of running a full-time retail outlet was no longer adding up.
Hill Valley Candles Closing Store in Kingston, New York
Known for offering classes in candle making and offering a large variety of hand-crafted candles, Hill Valley Candles was a regular stop for many Hudson Valley Candle enthusiasts. They even Had Kiefer Sutherland stop in with a friend last December. Their plan is to close the retail shop but still make their products available through other Hudson Valley retailers and pop-ups.
The Hudson Valley has quite a few candle shops some of which have been in business for decades. Candlestock in Woodstock, New York has been at it since 1969. They are actually a destination for many who visit the area and enjoy candles.
Hill Valley Candles wants customers to know that they are running a sale which right now is 30% off the entire store but as the closing gets closer the deals will get better. If you have one of their gift cards you are being encouraged to use it now or contact them to talk about options.

Where to Buy Quality Candles in the Hudson Valley, New York
Hudson Valley Candle Shops
The Hudson Valley has some wonder candle shops. One of them you can find in Woodstock, New York has been making and burning candles since 1969. Candles never go out of style.
Places to Eat in Historic Kingston, New York
Kingston Stockade District Restaurants
This is by no means a list of every restaurant in the Kingston Stockade District but we had to start somewhere. This is however a great sample of the variety you will find if you visit Uptown Kingston for your next meal.