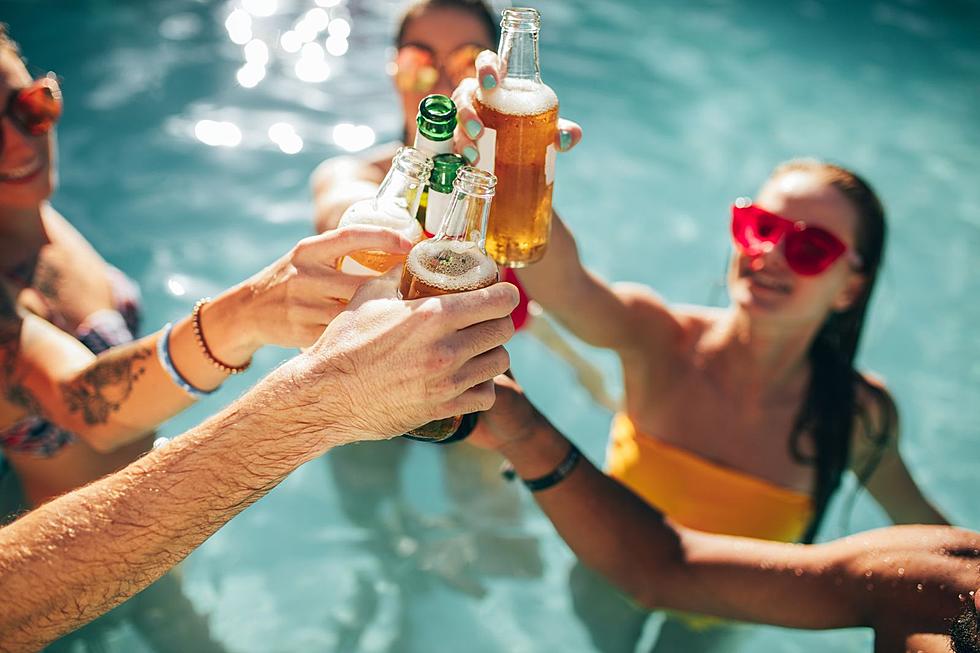 The Best Hudson Valley Backyard BBQ, According to YOU!
Canva, Jacob Lund
The summer is full of awesome BBQ's but what are the elements that make one better than the rest? This weekend, I posed that question to you, and our two main focuses were food and games!
The Hudson Valley's Favorite Backyard BBQ Meals and Drinks
I had a couple of BBQ's this weekend. Obviously, I was ready for some burgers and hot dogs, but the real unsung hero for me is the antipasto pasta salad. Nobody talks about it enough, but it's always a favorite of mine.
My friend's mom makes one of the best mac and cheese's I've ever had. I go over to their place almost every Memorial Day Weekend, and I get to feast on that beautiful golden pasta. She forgot to put one of the trays out one year, so she gave me the tray to take home at the end! I'll never forget that tray.
My cousin's family makes some of the best lobster rolls ever, and they roll them out for every summer BBQ. They are so good! But you have to get them quickly because they get eaten up fast.

Even drinks! Everyone has a favorite drink for a BBQ! One of my favorite drinks to sit by the pool with are Seagram's Wine Coolers. They are practically juice, but it's got enough kick to take the edge off. I was at a wedding shower recently, and someone introduced me to this great bottled mojito. I only wish I remember the brand.
I posed the question over the weekend, and these are the top answers that we received in the comments and through our direct messages on Facebook.
The Hudson Valley's Favorite Backyard BBQ Meals and Drinks
What is the backyard BBQ meal or drink that gets your tastebuds going every summer?
The Hudson Valley's Favorite Backyard BBQ Yard Games
What is your favorite summer lawn game? That one game where you show up to a BBQ, you see it in the backyard, and you know it's on! My cousin and her husband throw a Father's Day BBQ every year, and they hold a corn hole tournament. Let me tell you, the competition gets fiercer every year. I think everyone goes home and practices every week to prepare for the tournament. Everyone's skill level has increased year after year, and it makes for amazing competition!
My family's BBQ isn't the only place where corn hole is king. I was at a wedding a couple of weeks ago, and it was beautiful, but the thing a lot of us focused on just as much as the ceremony was playing corn hole. Let me tell you, those games were getting intense! The bean bags didn't have the same integrity as the game play, though. A few bags burst open.
That, and Kan Jam. I always keep my Kan Jam set in my trunk in case I need it. First of all, it is smart to have a frisbee with you because it is such a versatile thing to simply throw around. But when you get a good group of people together, the games can be electrifying.
Well, I posed the question as to what the best lawn games were on Facebook, and y'all delivered. Here are some of the comments and direct messages we received.
The Hudson Valley's Favorite Backyard BBQ Yard Games
What is the backyard BBQ lawn game that gets you out of your lawn chair and into the action?
Splash Into 6 New York State Water Parks This Summer
What an easy way to beat the heat! You have to see what New York families are saying about their favorite water parks on Google Reviews.