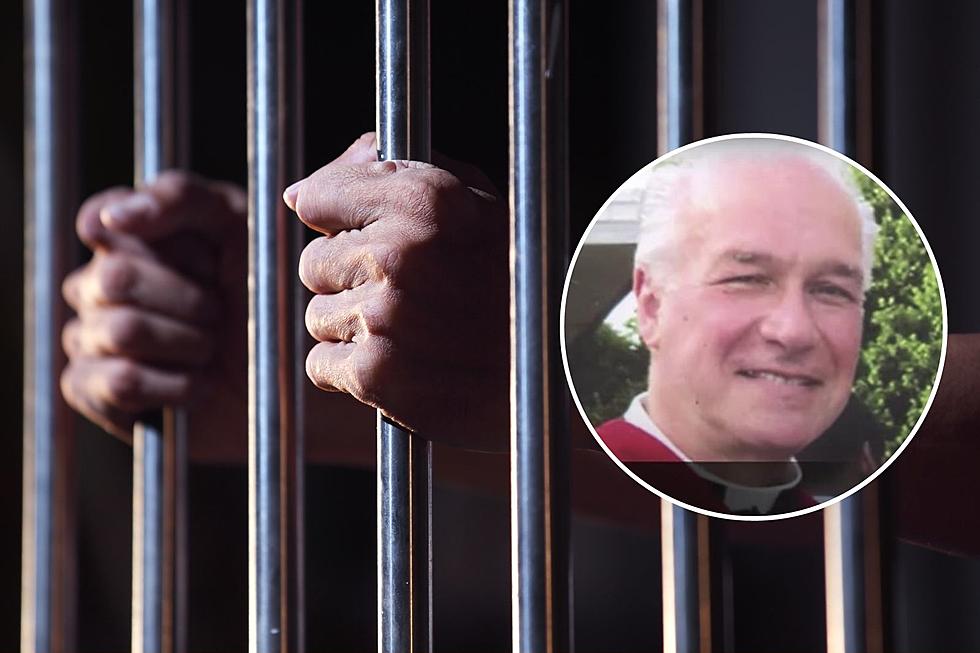 Final Sentencing in Former Hyde Park, NY Pastor's Sex Abuse Trial Includes Prison Time
Canva, Canva Creative Studio, sakhorn38 from Getty Images Pro, YouTube / Staten Island Advance
After months of waiting for the resolution of the sex abuse case of Hyde Park and Poughkeepsie pastor Father James Garisto, the final sentencing was held Monday, November 6th. Hudson Valley community members and parishioners have been awaiting Garisto's sentencing after his plea of "No Contest" back in June of this year.
Father James Garisto's Tenure at St. Peter's Parish
Garisto served the St. Peter's Parish community from 1998 to 2014. During his time as pastor, he helped to obtain the Our Lady of the Rosary Chapel, along with eight acres on the grounds of the former Hudson River State Hospital. Under his leadership, the parish doubled in size and increased in enrollment at St. Peter's Catholic School
In 2006, when it was announced by the Archdiocese that St. Peter's Catholic School was to merge with Regina Ceoli Catholic School, Garisto fought to keep the school independent. He was a revered public figure in the Poughkeepsie area. He was reassigned to work in St. Roch's and St. Adalbert's Catholic Churches in 2014 in Staten Island, but he took an abrupt "sick leave" in 2015 causing concern among parishioners about his well-being. Garisto has been on leave and unable to act as a priest since August 2019, when the archdiocese received its first complaint against him.

Timeline of Father James Garisto's Sexual Misconduct Trial
Garisto was taken into custody on May 4th, 2022 by Philadelphia police on allegations of abuse against the then-teen. The family has launched a civil lawsuit against the Archdiocese of New York regarding Garisto's conduct.
According to the Poughkeepsie Journal, the alleged victim claims that his "relationship" with Garisto started in 2006. The alleged victim, who is going under the pseudonym ZM, claims that Garisto touched him inappropriately on several occasions between 2006 and 2010, starting when he was 15 years old. The supposed abuse took place on trips to properties owned by Garisto in Philadelphia and Harrisburg, Pennsylvania, and at the church in Poughkeepsie.
On Friday, June 9th, 2023, Garisto pleaded no contest to corruption of a minor and indecent assault. A plea of no contest is a plea in which a defendant in a criminal prosecution accepts conviction but does not plead or admit guilt.
Sentencing was supposed to be held for Garisto on Thursday, September 7th. According to the Court of Common Pleas of Philadelphia County Docket, the defense requested and was granted a continuance until November 6th of this year.
James Garisto Sentenced to Prison Time
On November 6th, 2023, James Garisto was sentenced to prison confinement for a minimum of 11 and half months to a maximum of 23 months. In conjunction with his prison sentence, Garisto was sentenced to 4 years of probation.
These 11 New York State Counties Have Most Registered Sex Offenders
Gallery Credit: Yasmin Young
37 High-Risk Hudson Valley Sex Offenders Recently Moved in New York State