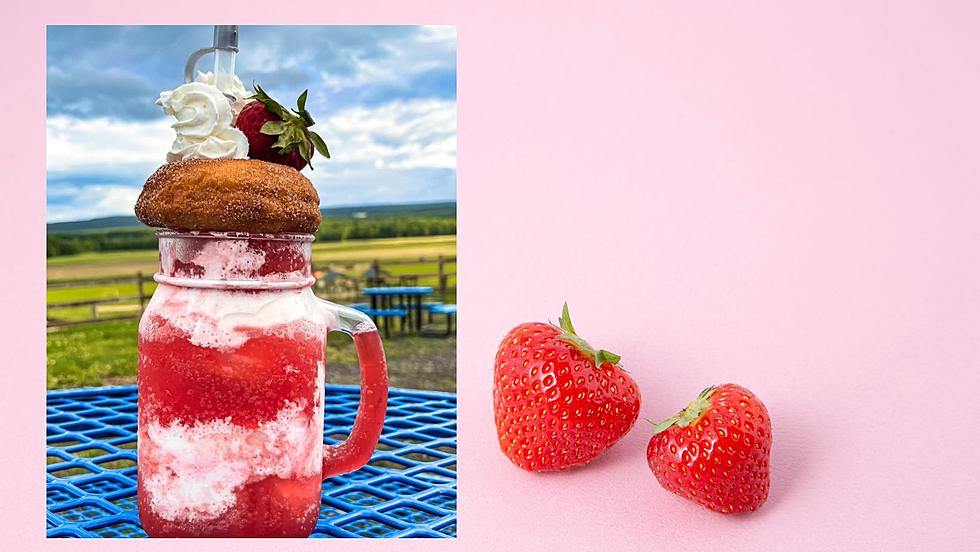 Kerhonkson, NY Farm Whips Up 'Gnomie' Shake Just in Time for Strawberry Season
Kelder's Farm, Facebook
The warmer weather has settled into the Hudson Valley making it the perfect time of year to kick off Strawberry season!
Many farms across the region are welcoming guests to pick fresh Hudson Valley strawberries from their properties. Fishkill Farms has announced U-pick Strawberry, reservations are needed Friday through Sunday (but reservations aren't needed to visit the farm store, the Treasury Cider Bar, or the grill).  Dressel Farms road stand is open daily from 9 am until 6 pm or until they sell out of Strawberries. They also have homemade ice cream, sparkling apple cider, and rhubarb. 
The OG Gnomie Shake Returns to Kerhonkson, NY
Another Hudson Valley farm has announced the return of Strawberry season with a sweet treat.
Kelder's Farm in Kerhonkson, New York is known to go above and beyond when celebrating the different seasons at the farm. Last summer, Kelder's Farm launched its Candy Cannon which had all the kids scrambling to collect as many candy pieces as possible. No word yet if it's coming back for 2023, however, you know what is coming back?
The Gnomie Shake.
To kick off Strawberry season, Kelder's Farm shared this mouthwatering photo:
The OG Gnomie Shake is back for summer, well at least for Strawberry season. Kelder's Farm writes:
For the strawberry season, we have our first original Gnomie shake back! The Gnomie is made with frozen strawberry lemonade and vanilla ice cream, topped with a farm-fresh cinnamon sugar donut, a strawberry, and whipped cream!
The Gnomie Shake will change flavors throughout the year, especially for different seasons. Keep an eye out closer to fall when they bring back my favorite Fall Gnomie made with apple cider slushie!
Simple Smoothie Recipe Tastes Exactly Like a Strawberry Milkshake
I make this smoothie almost every day, and I still can't get over how yummy it is. I swear it tastes just like a strawberry milkshake.
How To Make The Most Delicious Four-Ingredient Strawberry Brownies EVER (RECIPE)
These are the most delicious brownies you will ever eat!
9 Must Visit Hudson Valley Farms for Blueberry Season
Blueberries are best harvested from July 8th until August 20th. Where will you be picking your own blueberries this year?