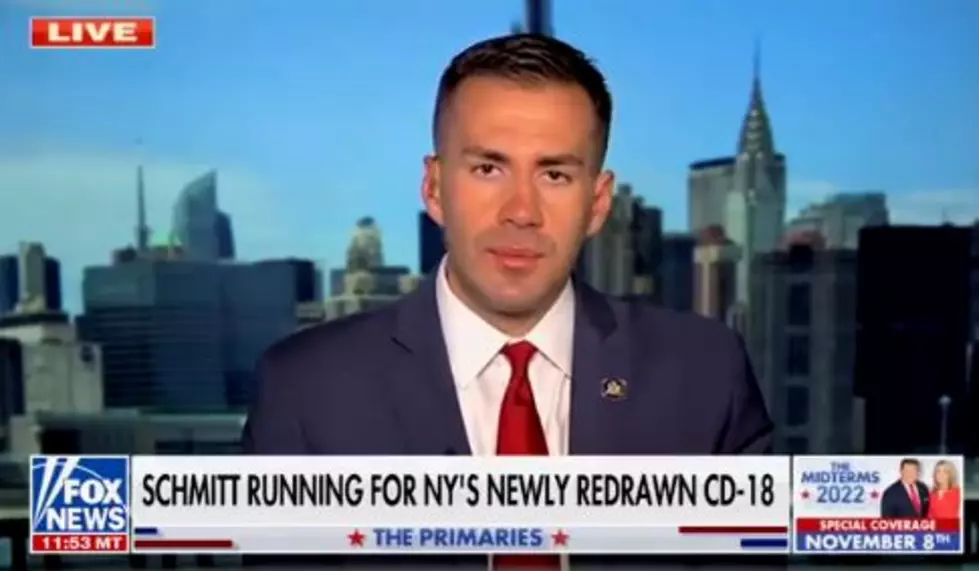 Local Republican Congressional Candidate's Billboard Defaced
Twitter: @DanielSFirst01
A candidate running for a seat in Congress representing the Hudson Valley had his billboard vandalized and police are apparently investigating.
Tomorrow is a big day across the country. Midterm elections are taking place all across the nation and there are some important elections here in the Hudson Valley.
  Just days before the election Schmitt shared a photo on social media showing that one of his political ads had been defaced. It appears that a vandal or group of vandals wrote "fascist" across his sign featuring his wife and dog.
It's not clear where the sign was located in the Hudson Valley.   Schmitt recently rallied in Orange County at the Sugar Loaf Performing Arts Center with gubernatorial candidate, Lee Zeldin and former representative, Tulsi Gabbard.