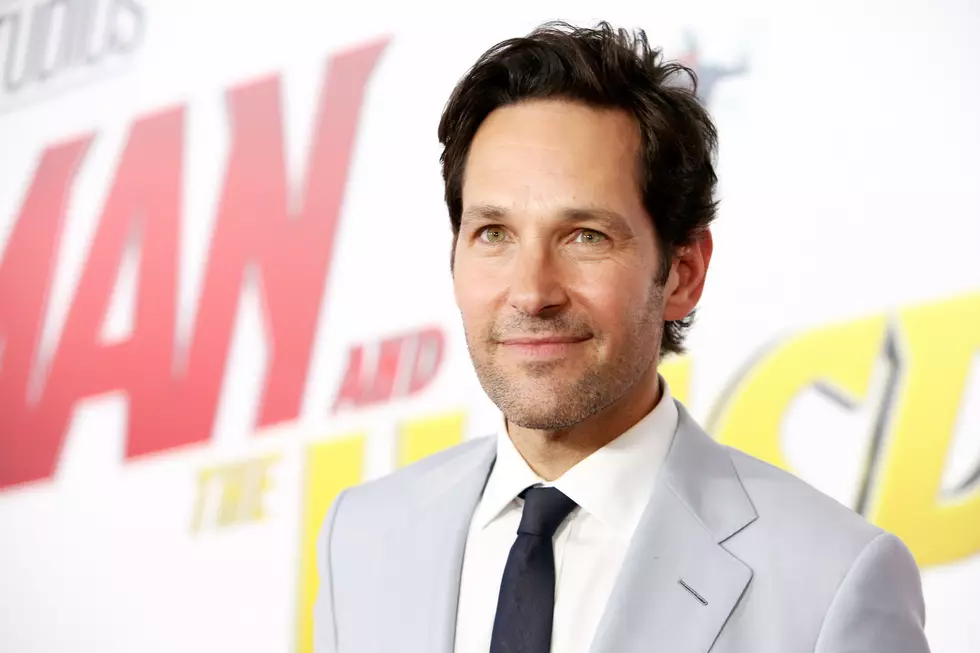 Meet Hudson Valley's Paul Rudd at Comic-Con
Getty Images for Disney
If you haven't had a chance to bump into one of the Hudson Valley's most famous residents, you'll get your chance next month at Comic-Con.
With so many celebrities working and living in our area, it's amazing that we're not constantly tripping over them. Sightings of Hollywood stars in the Hudson Valley are still few and far between, thrilling the lucky few who get the rare chance to see those big-screen actors up close.
If you've been hoping to bump into Paul Rudd in Rhinebeck, you'll finally have your chance to meet him in person. Rudd has been added to the lineup at this year's New York Comic-Con. The Ant-Man actor will be meeting and greeting fans on Thursday and Friday at the yearly event in the Javits Center.
New York Comic Con takes place from October 3 through October 6. Tickets for Thursday are still available, so if you don't already have plans to be there you still have a chance to head down and get an autograph from Paul Rudd.
Last Year a couple of Hudson Valley residents made a splash at NYCC. Sullivan County resident, Mark Ruffalo appeared to a swarm of fans during the long weekend and Rudd's neighbor, Jeffery Dean Morgan also showed up during the Walking Dead panel. Paul Rudd is expected to draw an even bigger crowd this year due to the frenzy over the Marvel franchise. Besides his role as Ant-Man, Rudd has acted in a long list of comedies from Clueless to Anchorman.
If you do get a chance to meet Rudd, you may want to drop a mention of Samuel's Sweet Shop. The actor is part owner of the Rhinebeck store with Mogan. Perhaps thanking him for local business in the Hudson Valley might make for a nice ice breaker.
Read more:
BONUS VIDEO