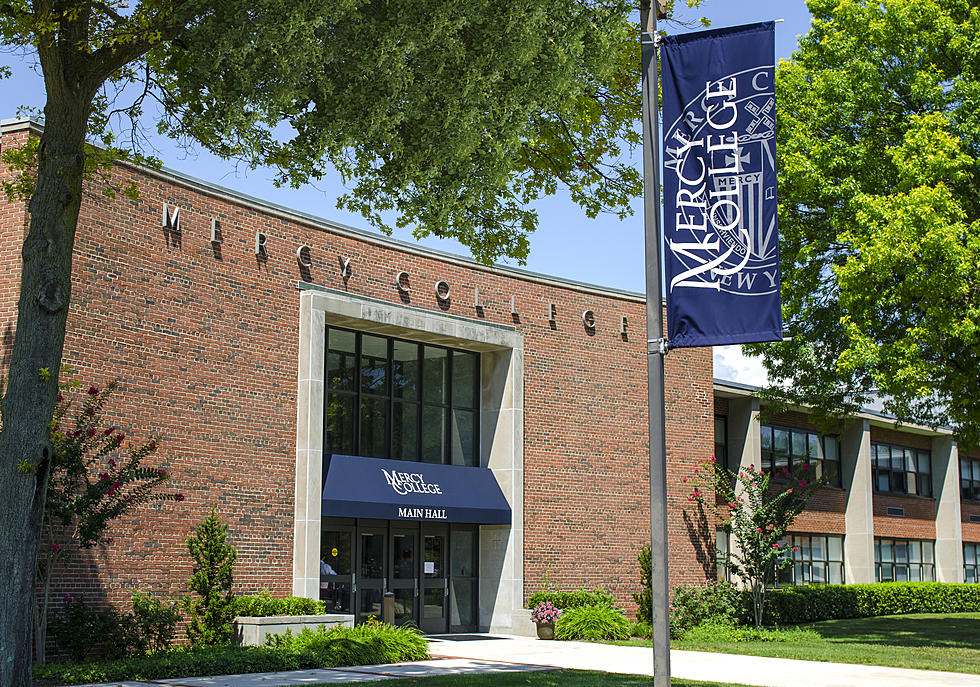 Mercy College Earns University Status & Name Change
Iulian Marcu, GoogleMaps
To some it may not seem like as big of a deal as it really is, but a higher education institution here in NY recently achieved university status, hence changing their name and receiving all the distinction that goes along with it.
Mercy College Turns Mercy University Ahead of 2023 Academic Year
As of August 22, 2023, a college with a 75 year history in New York has earned the distinction of University.
The change, which was formally approved by the New York State Board of Regents, recognizes the scope of the academic programs programs and disciplines at both the graduate and undergraduate levels. The school marked the change as a 'landmark moment' in their history.
Mercy's 13th President, newly appointed Dr. Susan L. Parish shared the following sentiments regarding the University status:
Becoming a university is the natural evolution for our institution, and firmly rooted in Mercy's founding principles. We celebrate the many ways we have successfully educated thousands of students, who are often the first in their families to attend college.  Mercy University looks forward to the next 75 years of growth and enrichment, deepening our community ties, and finding new ways to push higher education forward to advance student success.
University Status, Newly Appointed President & New Academic Program Offered at Mercy
Mercy has seen a great deal of growth since it's inception 75 years ago, noting that over the years they have expanded to meet the needs of its students. Back in 1961, Mercy began offering baccalaureate programs as a four-year institution, and by the 1970's, 'became independent, non-sectarian, and co-educational, doubling the size of facilities, and establishing branch campuses and extensions to meet the needs of the region.' In 1981 they introduced graduate programs, and in 2006 doctoral degrees.
Now in 2023, in addition to becoming Mercy University, they have also welcomed their 13th President, Dr. Susan L. Parish, Ph.D., M.S.W. Dr. Parish most recently served as Dean of the College of Health Professions and Sentara Professor of Health Administration at Virginia Commonwealth University and began her tenure at Mercy in July.
In addition, Mercy also expanded to include a School of Nursing over the summer, noting that this program will 'enable Mercy to further enhance its nursing programs, better serve its students and help meet the growing need for nurses in the Tri-State area and across the nation.'
Colleges in the Hudson Valley Ranked
Is this really where all our colleges rank nationally?
9 Presidents Who Surprisingly Went to College in New York