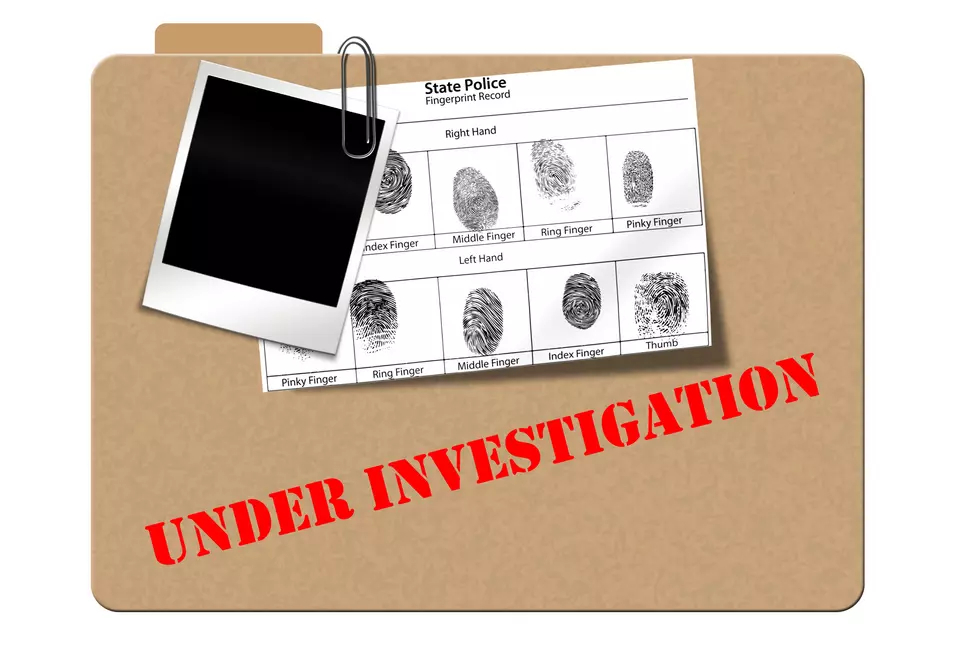 Multi-State Police Investigation Leads to Major Drug Bust
ThinkStock
Details have recently emerged regarding a major drug bust that took place here in the Hudson Valley. The bust happened towards the end of July and resulted in the arrest of individuals who had been linked to selling controlled substances across New York, New Jersey and Pennsylvania. The operation carried out by law enforcement to put an end to the interstate dealings likewise required collaborative efforts from police agencies from New York, New Jersey and Pennsylvania.

Details of Port Jervis Police and OC Drug Task Force Investigation
Information regarding this incident has only recently come to light following the joint announcement made by Orange County District Attorney David M. Hoovler, City of Port Jervis Police Chief William Worden and Orange County Sheriff Paul Arteta. The announcement revealed that a nearly month-long investigation resulted in the arrest of an alleged drug dealer from Deerpark.
The investigation was in regard to the alleged sale of illegal narcotics between Orange County, N.Y., Montague, N.J., and Milford, Pa. The investigation was conducted by the Port Jervis Police Department and Orange County Drug Task Force. In addition, the Pike County Criminal Investigations Division of the District Attorney's Office and the Sussex County New Jersey Prosecutors Office were also called in to assist in the investigation.
Together through collective efforts, investigators were able to obtain multiple search warrants for different residences located in Port Jervis, Deerpark, Montague and Milford. When the search warrants were executed, investigators hit paydirt as they arrested an individual at the center of the investigation and also obtained and confiscated approximately 940 grams worth of cocaine, a loaded handgun as well as over $1000 in cash.
Details on Suspect at Center of Police Investigation
The individual arrested by police following the execution of the search warrants was identified as Shariff Gual, 37, of Deerpark. Gual was arrested on July 20 and was charged with first-degree criminal sale of a controlled substance and first-degree criminal possession of a controlled substance.
The investigation also revealed that Gual had been working with an accomplice. The accomplice was identified to be Reginald Francis. Francis was also charged with multiple narcotics-related offenses. The charges of possession and sale of a controlled substance in the first degree is considered a "Class A-1 Felony" and the punishment for this type of crime is potentially up to life in prison as well as a hefty fine of $100,000 if found guilty.
Giving Credit Where Credit is Due
As you can imagine all agencies involved in the investigation of this case as well as every agent in the carrying out of the operation were ecstatic with the turnout. This message was conveyed by Orange County DA Hoovler when he said...
Cooperation and coordination between law enforcement agencies is essential when combating major narcotics traffickers, particularly when their activities cross state lines...We are truly fortunate that law enforcement agencies in those areas of New Jersey and Pennsylvania which border Orange County are as committed as we are to work together for public safety.
In total it took the efforts of several law enforcement agencies including the Pike County Pennsylvania Sheriff's Office, the Pennsylvania State Police, and U.S. Probation all working with Port Jervis Police and the Orange County Drug Task Force to complete this intense and investigation.
The Top 10 Most Stolen Cars In New York State
19 Remarkable Movie Theaters in the Hudson Valley
After the lull caused by the pandemic, many big blockbusters are set to hit theaters in 2022, and these Hudson Valley cinemas are ready to take your ticket!
Most Affordable Small Town In America Found In New York State
You won't have to try to spend that much money if you live in this part of New York State.