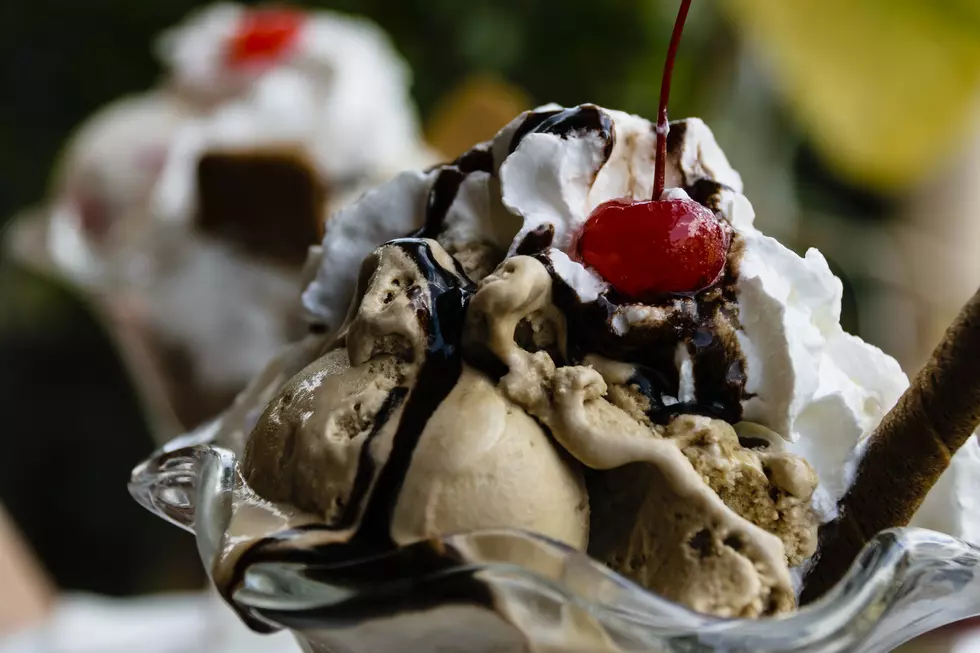 National Ice Cream Day is a Sundae; What's the Scoop with Toppings?
Radu Bighian
National Ice Cream Day 2019 is on a Sundae. Ok so that is probably not as funny to the rest of the world as it is to me. This 'day' got me thinking about ice cream shoppes and what ever happened to the sundae? Plus, what are the best toppings for a sundae?
If you start with the traditional ice cream base of one scoop vanilla, one chocolate and one strawberry, that's the standard, right? Of course, no one is going to stop you in your tracks if you go all vanilla, or two chocolate and then add in a scoop of mint chocolate chip? Right?
That ice cream base is where you start, then is it caramel, butterscotch, hot fudge, peanut butter? What is your next go-to layer? Then nuts? By the way, what the heck is a wet nuts? I saw that as a topping option and I immediately had to stay away from it. Just the name sounds a bit twisted.
Whipped cream on the top of your creation and then a maraschino cherry, with the stem? Is this what you consider to be the standard in a sundae? What ever you consider to be the best for you, may you enjoy one on National Ice Cream Day, 7/21/19.
Read more:
BONUS VIDEO