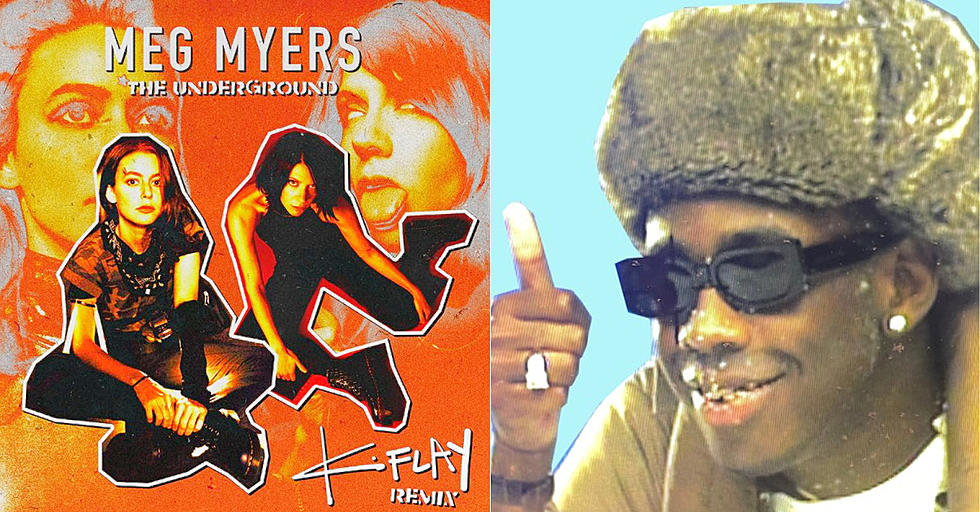 New Music: Meg Myers, IDKHBTFM, Tom Morello, +More
Sumerian Records/ Columbia Records
It's another week jam-packed with new music releases.
Every week we talk about the new alternative music releases. Whether it's albums, singles, or remastered albums, we cover it all. If you want to hear the latest alternative music, make sure to check out Sunday Studio Cuts every week on WRRV. At 10 p.m. each Sunday, Taylor plays the newest music that you normally wouldn't hear on air.

Let's waste no time and get right to the music released this week.
Meg Myers ft. K. Flay
You already know that Meg Myers released a track this year called "The Underground". Now, she just released a new remix of the song featuring K.Flay, who is a Sunday Studio Cuts Podcast feature! Check out the original mix here.
IDKHBTFM
WRRV Sessions alum is back with a brand new single. After getting massive fame from their songs "Choke" and "Leave Me Alone", they have released the newest single off their album Razzmatazz. The song is called "New Invention". The song has been out for a bit, but now it is officially a single. Listen below.
Tom Morello and The Bloody Beetroots
Tom Morello, from Rage Against The Machine, has released a new EP from one of his multiple projects. Earlier this month, the group released the single "Radium Girls". Now, the full EP called The Catastrophists. Check out the single here.
Tyler, The Creator
Yes, Tyler is not traditional alternative, but his most recent work has definitely toed the line of rap-rock. This week, he released a new single called "Lumberjack". It's unclear if we can expect an album from this, but it's been a couple of years since his last record Igor. Listen below.
LOOK: Here is the richest town in each state
Just saying the names of these towns immediately conjures up images of grand mansions, luxury cars, and ritzy restaurants. Read on to see which town in your home state took the title of the richest location and which place had the highest median income in the country. Who knows—your hometown might even be on this list.