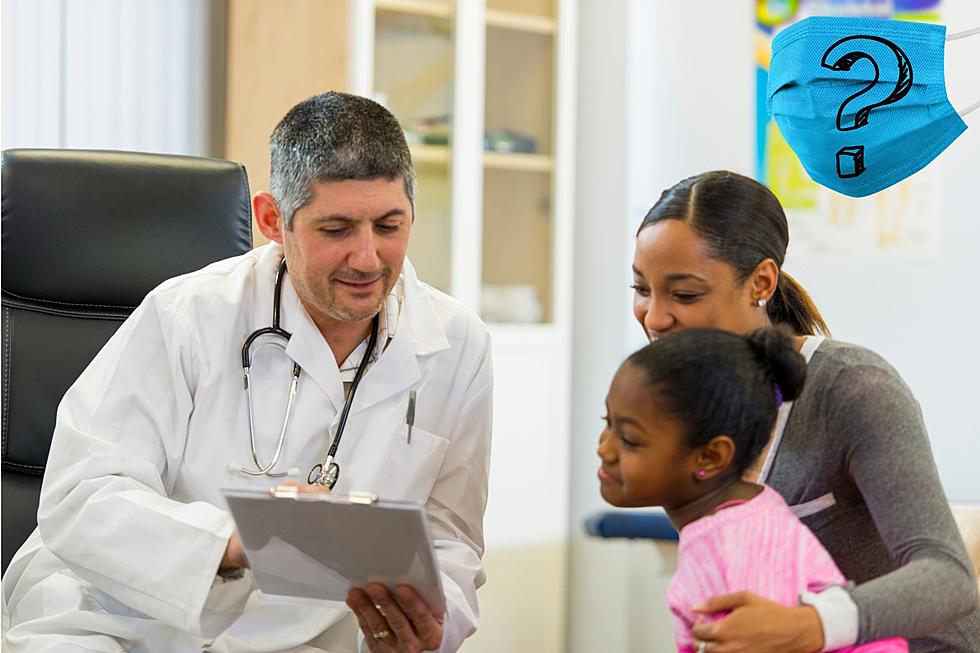 Hudson Valley Healthcare Giant Drops Mask Mandate
canva
Is this another sign that the 'end of the pandemic' is truly happening, and things are going back to pre-COVID times? Sure seems that way after a pretty big announcement was made regarding something that we have become so accustomed to since the early days of the pandemic.

Optum Medical Care Announces They Will Make Masks Optional
In an email to patients on Friday, April 21, 2023, Optum Medical Care, with a huge number of offices across the Hudson Valley, announced that they will make the use of masks optional for patients, providers, as well as staff.
The announcement comes after the Centers for Disease Control and Prevention have determined that the transmission rates for COVID in the Hudson Valley areas that Optum serves are low.
They did, however, state that this isn't a permanent decision:
Please be aware that if community transmission of COVID-19 or Flu return to CDC high or substantial levels, we may be required to return to mandatory masking. Staying up-to-date with vaccines remains the most important way to prevent the serious complications from COVID-19.
Moving Forward At Optum Medical Care Facilities in the Hudson Valley
In the email sent to patients titled 'updated masking policy in the tri-state,' Optum outlined how things would be operating moving forward, and what people can expect while visiting offices:
Although not required, people are welcome to wear them when visiting offices.
For those that have conditions that may impair immune systems, a mask is still recommended.
Anyone with a fever, chills, cough, sneezing, runny nose, or a new rash MUST wear a mask when in any Optum office.
Additionally, if someone has been exposed to COVID-19 they need to both wear a mask and inform the provider.
Doctors and office staff may still be wearing masks or N95s in the office based on their own preferences.
Lockdown Albums: 24 Records That Wouldn't Exist Without COVID
Not even a global pandemic could stop these artists from making new music.
All-Time COVID Deaths Per County in New York