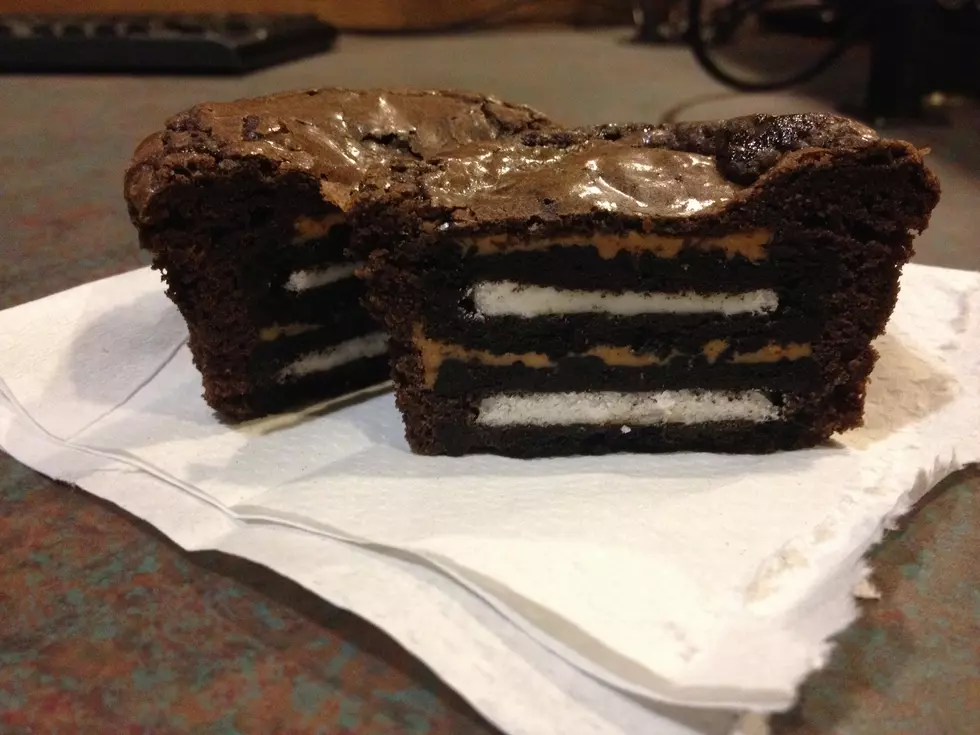 4th of July Desserts: Peanut Butter Oreo Brownie Goodness
bhunter
4th of July is coming and you will be ready. The "GRAND CHAMPION" of desserts if you make this and bring it!People love Oreos? Brownies? Peanut Butter? (Ok, if there is an allergy in the family to peanuts, just use soy butter, cashew butter or the "Cookie Butter" from Trader Joes, basically something that will not kill your family member).
You will need one of the big packages of Oreos and about 1 cup of peanut butter, and 1 box of brownie mix (prepared like it says on the back of the box for "cake like brownies").
Get your muffin pans together. You will end up with this recipe making about 18-20 "cookies". If you have more muffin pans, feel free to double the recipe. If there are any left, they will freeze very well.
Preheat the oven to 350F.
Line your muffin pans with paper liners, (no it's not necessary, it just helps with clean up).
Assemble your Oreos. Using a knife, spread a little bit of peanut butter on top of the Oreo. Place another Oreo on top of that, then spread more peanut butter on top of that. Then place the PB/Oreo into the muffin pan tin. Repeat until you are out of Oreos or out of muffin tin slots.
Prepare the brownie mix according to the package directions, make them using the "cake" brownie version.
Pour a little less than 1/4 cup of brownie mix over the top of the PB/Oreo. I use a #30 ice cream scoop (which is just about the perfect amount). Repeat with remaining PB/Oreo's until you are out of brownie batter.
Go ahead and slightly tap the muffin pans on the counter. This will allow the brownie batter to settle a bit in the pan.
Bake at 350F for approximately 15 minutes. Check on them, if they are still looking a bit wet, let them back another 2 minutes. Then check the batter by inserting a knife into just brownie batter area. (Not the Oreo part). If the knife comes out clean, they are ready to take out and cool on the counter.
Let them cool in the muffin tins for about 10 minutes, then take them out of the muffin tins and allow them to cool on a cooling rack. Try to avoid eating them at this point, because the centers are still a tad bit volcanic.
What did your family think of them? Why not try them with one layer peanut butter and the other layer Nutella?