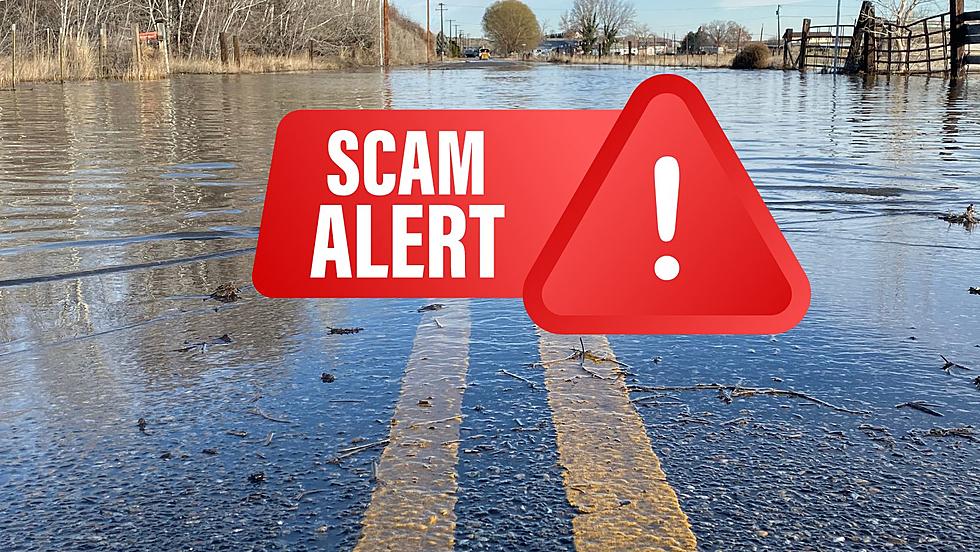 Putnam Police Warn of Flood Scams After Devastating Storms Roll Through the Region
Canva
The Hudson Valley and surrounding areas have been battling tough weather this summer. Earlier this month the region was hit was dangerous flooding that caused extensive damage.
In early July heavy rains hit the area and caused major flooding. Areas in Dutchess, Orange, Putnam and Rockland Counties were underwater after more that 9 inches of rain fell in a short period of time. Meteorologist Ben Noll at one point Tweeted that more rain fell in one day than in an entire summer.
After the water receded, many were left cleaning up thousands of dollars worth of damage making it a venerable situation for many.
Putnam County Warns Residents of Flood Scammers
Unfortunately, in venerable situations scammers start to swarm. The Putnam County Sheriff's Office is warning residents on what to look out for and how scammers take advantage of those looking for assistance.
In a press release, Putnam County Sheriff Kevin McConville is urging residents to be cautious and be "aware of common scam tactics." In a statement they write:
In the wake of recent flooding, residents must be wary of impersonation fraud, where scammers pose as government officials and request personal information. Legitimate officials rarely ask for personal information in this manner, so verifying their identity is crucial before sharing sensitive data. Additionally, dishonest businesses may engage in price gouging, taking advantage of the emergency to sell essential goods at unreasonably high prices. Protect yourself by knowing your rights and reporting instances of price gouging to the authorities.
Putnam County goes on to add that there are ways to verify if who is doing the repair work on your home is a legitimate business or organization. You can visit the Putnam County Department of Consumer Affairs' list of registered contractors or research through the Better Business Bureau for first hand reviews and rating.
You can get the full statement from Putnam County Sheriff Kevin McConville at PutnamSheriff.com. 
Flood Cleanup Continues Across the Hudson Valley
The U.S. Military Academy at West Point was still working on cleaning up their campus, which saw damages throughout including downed trees, wires, and roads cracking. Take a look as they work to cleanup after the storm below:
Flood Cleanup Continues at West Point Military Academy
Heavy rains led to devastating floods across the Hudson Valley on July 9th, 2023. West Point Military Academy saw damages across the historic campus.
Tips for Floods, Lightning, Tornado In New York State
New York Gov. Hochul's Office released steps to prepare and keep everyone safe from disaster,
New York Man Trapped on Top of Car in Hudson Valley Stream
SUV stuck in a flooded stream in Dutchess County.