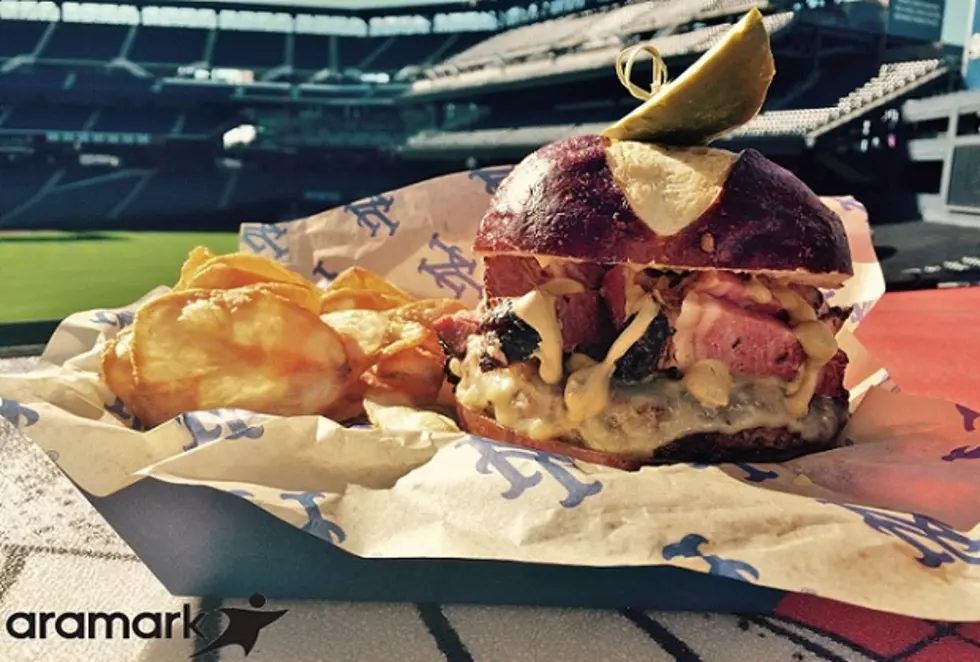 New Reason To Check Out Citi Field
aramark
With the New York Mets (and Yankees) opening day hours away, the competition to get fans to attend games at the stadium is heating up.
Aramark the food concession company behind all the 'eats' at CitiField have announced a new menu item that could make hamburger and baseball fans head to the stadium. Aramark is calling this new hamburger 'The 108 Burger.' This piece of carnivore love consists of a 6oz LaFrieda burger with hand sliced pastrami, New York deli mustard and Havarti cheese on a freshly baked pretzel bun. CitiField attendees can find this burger at Keith's Grill located in section 132.
Do you go to the ballpark or stadium for the food, the game or both? Do you have 'food traditions" ie, always getting a pretzel or peanuts at a ball game?
---