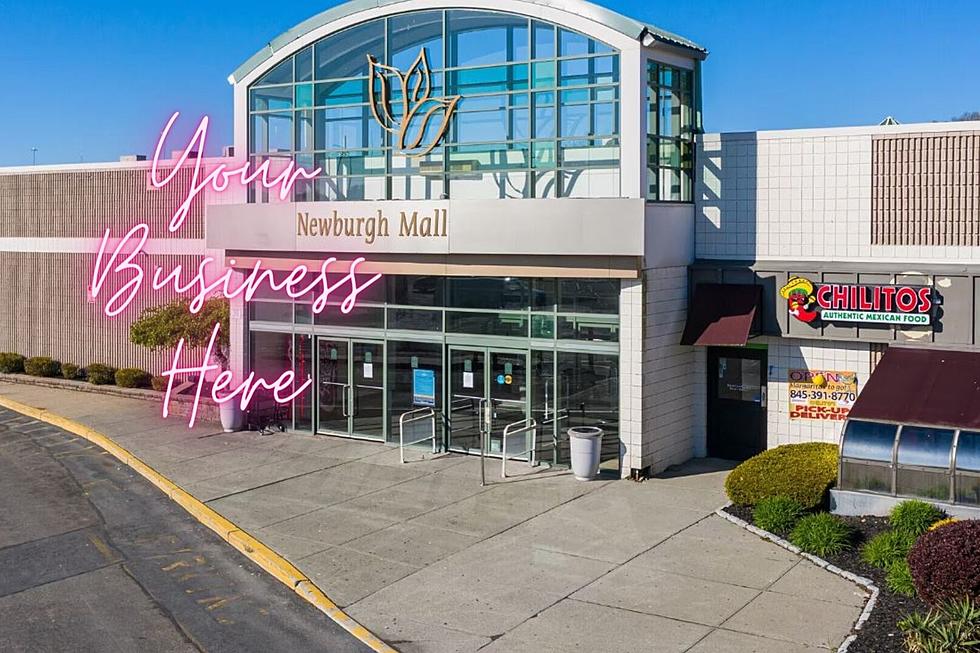 What's For Rent Near Newest Casino In Newburgh, New York
Canva / Lauren Walling via LoopNet
I have mentioned this in the past but I always feel like I have to start every conversation about the Newburgh Mall by saying that growing up in Cornwall, New York the Newburgh Mall was the place me and all my friends went shopping. Trust me back then it was a big deal that Newburgh had its own Mall. This may be why I am so excited that it is getting a new life.
When it was announced the Resorts World Hudson Valley was coming to the Newburgh Mall I thought that can only mean good things. I had only been to the mall a few times before the Casino was proposed and you could tell the businesses were barely hanging on. When Sears closed it felt like a part of my tween years were gone.
Lease a Space Along Side Resorts World Hudson Valley at the Newburgh Mall, NY
Of course with change comes growing pains and I am sure not everyone was a fan of their favorite box store location turning into a casino but in my opinion, it seems to be working out. And now with Resorts World settled in the Newburgh Mall is ready to grow. This is a great time for businesses to start returning to the halls of the mall.
Recently there has been a push to revitalize the rest of the Newburgh Mall with help from the community and Resorts World Hudson Valley. Recently they have put a listing on LoopNet offering 100,000 square feet of retail space available at the Mall. You can rent a whole store or just a kiosk. The focus is on food, beverage, and entertainment.
The mall's location near major roads in Orange County makes it appealing as a business location. Plus the casino is expected to draw about 2 million people a year. They have even built green space into the revitalization project to add to the experience.
New Library at the Newburgh Mall, NY
Recently a few local businesses have announced that they are interested in being part of the Mall's new plan, even the Newburgh Free Library returned to the Mall in July. Along with store opening in the mall, there are events outdoors around the mall too including the Newburgh Market runs Saturday and Sundays thru October 27, 2023, in the Mall Parking lot.
You Just Need Two Dollars and a Dream
LOOK: The largest lottery jackpots in US history
Stacker
compiled a list of the 15 largest lottery jackpots in U.S. history from news reports and lottery press releases.
[This list is current as of July 25, 2023.]
How Many of These Did You Know
LOOK: Do you know these 50 famous acronyms?
This list from
Stacker
features a collection of the most common acronyms and their meanings. Popular abbreviations include establishments like ACLU, YMCA, ad the AARP.