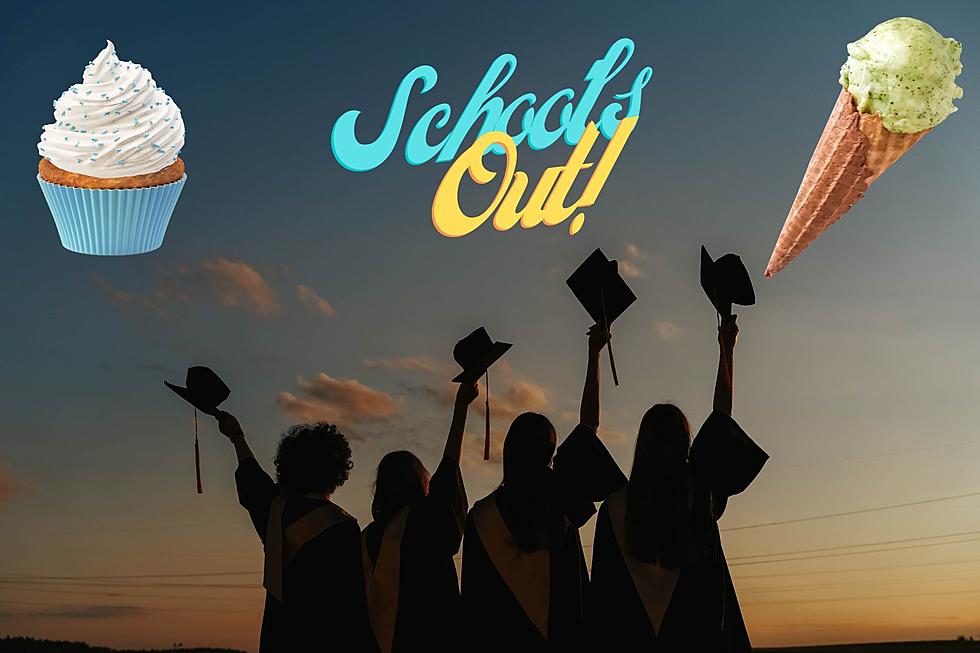 Free Cones & Cupcakes For Hudson Valley Students & Grads
canva
School's out for summer, and for some, perhaps forever, as high school graduation weekend is finally here in the Hudson Valley.
Some local high schools have already celebrated the Class of 2023, with the rest holding their graduation ceremonies over the weekend.
Most K-12 students have wrapped up the 2022-2023 academic year, so it's time to celebrate, and a few local businesses are honoring students and grads in the very best way, with ice cream and cupcakes!
East Fishkill Provisions Free Cone Day, Saturday June 24
One of the most popular spots to grab a cone or a cup in the Hudson Valley on a hot summer day is not holding back this weekend.
East Fishkill Provisions Smoke Haus & Deli, the Old Hopewell Road location ONLY, on Saturday June 24th will be celebrating Hudson Valley students with FREE CONE DAY.
One day only, this Saturday 6/24, celebrate summer at Provisions for Free Cone Day!
Pastry Garden Poughkeepsie Celebrates Grads With Free Cupcakes & Coffee
Local members of the Class of 2023 can swing by the Pastry Garden in the Poughkeepsie Plaza this weekend and enjoy a free cupcake and coffee to celebrate their hard work!
The Pastry Garden free cupcake and coffee offer will run Saturday June 24th and Sunday June 25th and grads will need to bring their school ID with them to receive the goodies!

Have you heard of any other local offers that members of the Class of 2023 can take advantage of this weekend? Let us know so we can add them to the list!
Hudson Valley School Mascots, Ranked
9 Dutchess County School Districts Ranked Best to Worst
These are 9 school Dutchess County district rankings based on data and reviews from Niche.com.