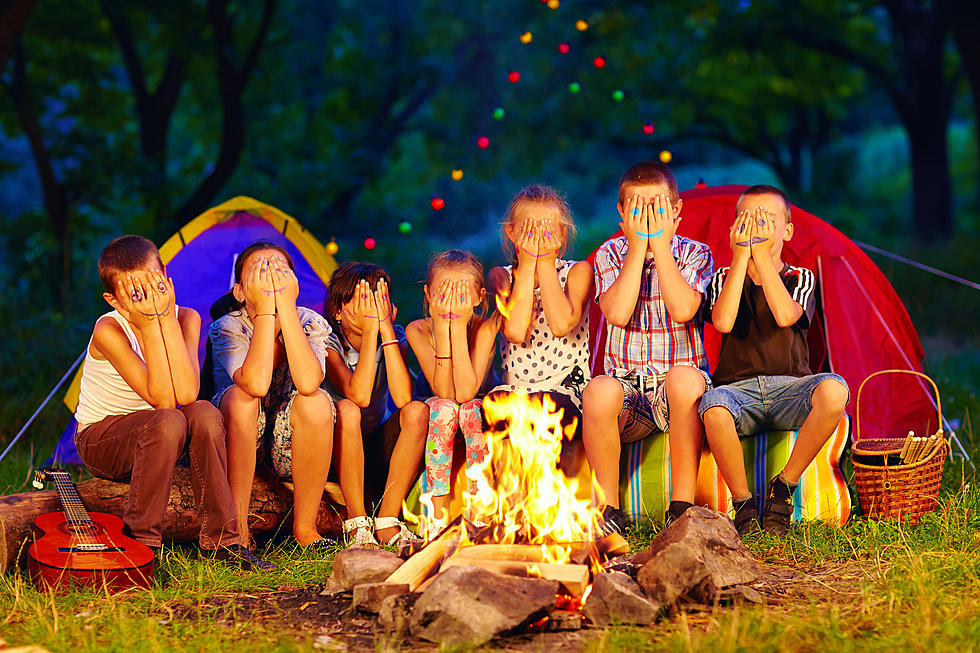 Here's Where to Find The Hudson Valley's Best Summer Camps
olesiabilkei
Recently, I asked on our social what are the best summer camp programs in the Hudson Valley, and these are among our top answers you submitted through the comments or messaging us directly! Mind you, this is not a full list of camps in the Hudson Valley, nor are we ranking these summer programs. This is just to shed light on some cool programs that offer a wide variety of services over the summer from sports camps to arts camps to traditional day camps. What other camps should be featured? Feel free to message us or leave a comment!
Some of these camps have already had their programs for the year, or they are completely full. Others are still operating through the rest of the summer and are still accepting registration. Regardless, we want to highlight some of the best summer camp programs that the Hudson Valley has to offer, and if you can't make it this summer, we hope you consider them for next summer!
August 7th through August 11th
Ages 6 - 12
Monday through Friday 7:30 - 5:30
The day is filled with a variety of activities! Your child will experience team bonding as they play basketball, soccer, field hockey, and kickball! They will get to unleash their creative side through arts and crafts and baking! Other fun activities include fishing, a waterslide, and an obstacle course. Each day, Team Transform puts on skits, and dances and gives a short Bible devotional for the kids. Breakfast is provided for the campers! Campers should bring their own lunch each day. The campers have the ability to buy snacks from the Snack Bar throughout the day. Acitivities include a variety of sports, obstacle courses, fishing, water slides, skits, dancing, Bible teaching, arts/crafts and baking!
Ages 5-16
June 26th through September 1st
Monday through Friday, 8:30 - 4:30
One of the most diverse camps in the Hudson Valley, Gold's Gym prides themselves on caring for your children as if they were their own. Their first responsibility is always making sure that your children are in a safe, creative, and nurturing environment that promotes personal growth through collaboration and free exploration. The summer camp staff includes the absolute best counselors and instructors. Every camp employee is hand selected by the camp director, and many have had a ton of experience working the particular camps that are being offered. Besides their traditional day camp programs, they offer sports camps such as baseball, football, dance, and cheerleading; arts camps like arts & crafts, movie making, photography, and theater camp; and specialty camps such as science camp, travel camp, video games camp, and a magic camp.
June 26th - August 18th
Monday through Friday 8:45 - 4:30
Ages Pre-K through 9th Grade
Camp Hillcroft is where children can learn new skills, make new friends, experiment with ideas and grow in self-esteem. Camp Hillcroft, under the guidance of their mature and supportive staff, helps children achieve these goals. Camp Hillcroft prides itself on not only having a superior program but also in facilitating the growth of friendships, values and community awareness.
Westchester Parks' camps and programs offer children and teens plenty of choices to build their skills, make new friends, and enjoy the summer.
Young Farmers
Children entering grades one through eight will learn how to take care of the animals on the farm, participating in farm chores and activities like ponding, hiking, cooking, and crafts.
Wrangler Camp
Muscoot Farm hosts a one-week Pre-K camp program where children ages 4 & 5 enjoy a hands-on experience with our farm animals, as well as outdoor activities and crafts. Offered as an AM or PM session for the week.
July 10th - August 25th,
Monday through Friday from 9:00 - 2:00.
Ages 5 - 16
All programs have been designed right at Renaissance Kids, Inc. They teach real skills in fun and imaginative ways, and strongly believe that music and the arts provide positive outlets for individual expression. Their camps, like their year-round classes, provide opportunities for students to work effectively with others and as develop their unique individual abilities. We strive to inspire students to seek creative solutions to problems and to help them discover their full potential.
Summer Nights 2023
July 11th through August 8th at Poughkeepsie Day School
7:00-8:15 for students entering 6th grade and younger.
7:00-9:00 for students entering 7th grade and older
Summer Strings
July 10th - 28th, Monday through Friday 8:45 - 4:00
Students 2nd to 10th grades
Stringendo music school nurtures young string players to become passionate musicians and accomplished performers. Through orchestra concerts and fiddle gigs, in private lessons and summer music camps, students cultivate life skills: the ability to listen, to lead and, above all, to work together to achieve the extraordinary
Hours

: 9 AM to 4 PM
Extended AM / PM care is included.
7 AM start early care / 6 PM end late care

Transportation

: Included from pick-up locations
Camp Pathfinder believes that every child should explore their world and reach their full potential. Their camp program is designed to foster a child's development in multiple areas, including physical, cognitive, social, and emotional.
Splash Into 7 New York State Water Parks This Summer
What an easy way to beat the heat! You have to see what New York families are saying about their favorite water parks on Google Reviews.
5 Best Hudson Valley Lakes & Ponds Where Swimming is Allowed
Summer is here, and they are plenty of places to stay cool and swim in the Hudson Valley!