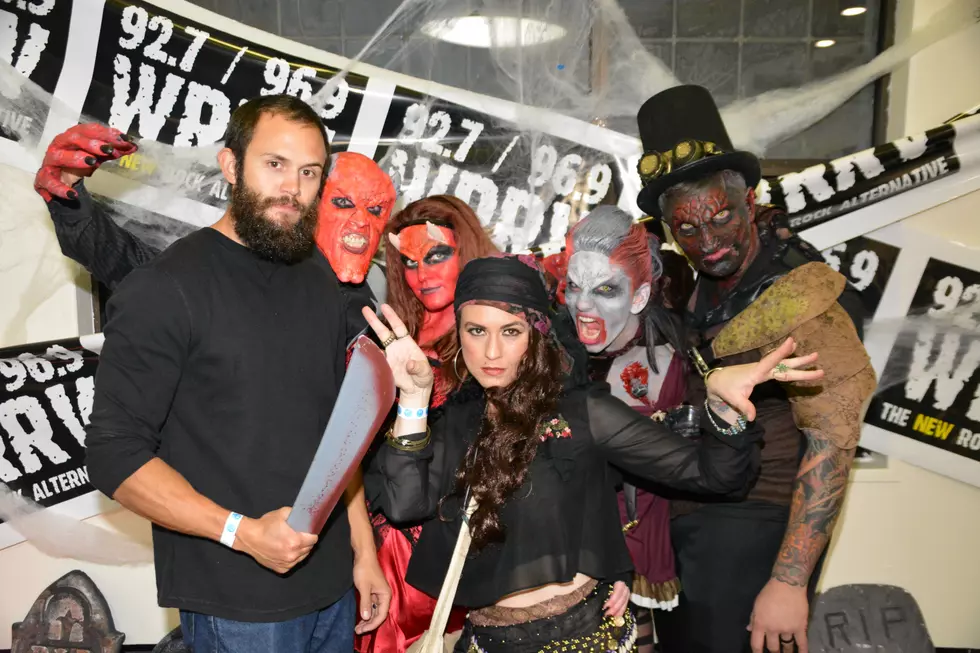 Hudson Valley Boo Ball Returns
Chuck Merrihew for Townsquare Media - Hudson Valley
Everyone's favorite Hudson Valley Halloween party is back with some exciting new twists and turns. Join us Saturday, Oct. 22 at Motorcyclepedia Museum in Newburgh for the areas biggest and most exciting Halloween event.
Hudson Valley Horror Con kicks off the day from 10am-7pm with a family friendly Halloween themed convention. Check out all sorts of scary attractions and activities and you'll even be able to go trick or treating!
Then after you put the kids to bed, join us as we rock out at the Hudson Valley Boo Ball, We'll have $1,500 in cash prizes for categories like scariest, sexist and most original. There will be live music from Breaking Crazy and our house DJ will keep the party elevated while spinning between sets. The folks from Kevin McCurdy's Haunted Mansion will once again transform the party into a Halloween paradise. There's even going to be food trucks and lots of delicious adult beverage options.
Tickets are set to go on sale soon! Check back here for more details and group rates. We'll also be offering party bus transportation to and from Newburgh from Poughkeepsie so you can party safely.
If you'd like to become a vendor at this year's event you can email Anthony.Verano@townsquaremedia.com for more info.