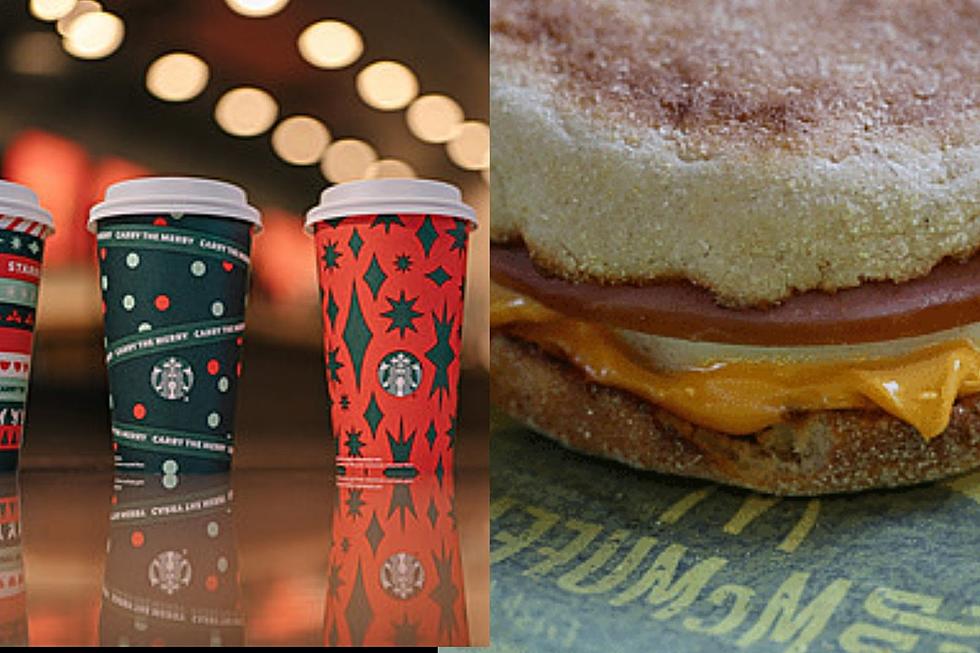 Today Only! Starbucks Freebies and McDonald's Discounts
Starbucks/Getty Images
How do those sayings go...
If it's free, it's for me?  Can't beat a bargain?
I'm not sure what makes November 18th so special, but there's a couple of deals that are worth passing along that are exclusively being offered today only.
First, those special edition reusable red holiday Starbucks cups that people literally go crazy over, we have the scoop on how to snag one, for free, today only.
We let you know a few weeks back that Starbucks would be rolling out their seasonal holiday menu - all things peppermint, fall and winter beverages, and the new drink on the block, the iced sugar cookie almond milk latte too.  Well, to continue to celebrate the season, today, November 18th only and while supplies last, customers who purchase a fall beverage at Starbucks can score one of those limited-edition reusable red cubs, for free!
To see which beverages qualify you for the collectable cup, click here.  And yes, if you're not quite ready to transition to 'winter' beverages you can still get your pumpkin and apple flavors in the freebie cup.
Pro-tip:  you can even snag the cup through mobile ordering, curbside pickup, and even delivered to your front door through Uber Eats.
Fun fact about this year's reusable red cup - it's made with 50 percent recycled content as Starbucks celebrates it's 50 anniversary.  If you haven't seen the design yet, according to the official statement on the Starbucks site, it features 'Starbucks classic holiday red with playful swirls of shimmering ribbon dancing against a starry sky.
In other nostalgic food related news, McDonald's infamous Egg McMuffin is celebrating a milestone birthday, so as one of our favorite breakfast sandwiches turns 50 years old, we get to go back in time and score it for it's original price, today only, $.63!
Using your McDonald's app, during breakfast hours only, today, November 18th, customers can order the breakfast sandwich for less than $1.
To learn more about the history of the Egg McMuffin, and how people have crafted their own variations of it over the years, check out the coverage here.
Top 9 Secret Menu Items You Can Order at Hudson Valley Restaurants
Did you know that many Hudson Valley restaurants have a "secret menu?" The next time you're at the drive-thru, you may want to order one of these little-known selections that may possibly be tastier than anything on the real menu.
McDonalds Delivered us McRib's