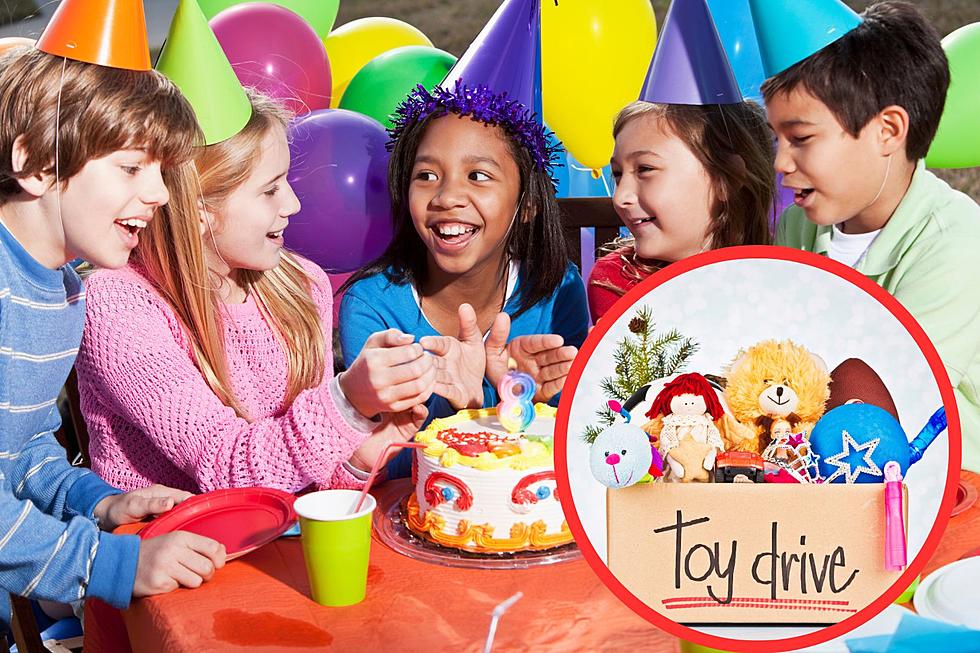 Dutchess County Birthday Party Donates Gifts to Toy Drive
Canva, shironosov from Getty Images, kali9 from Getty Images Signature
My birthday is November 12th, which I thought was perfect growing up! We just finish the excitement from Halloween, and then it felt like my birthday ushered in the holiday season. My birthday landed in such a great spot; whatever I didn't get for my birthday, I knew that I would get for Christmas about a month later. That month in the meantime would be a great time to make use of everything that I got for my birthday in the meantime!
I was very lucky growing up where my parents did have access to most of the things I wanted each birthday and holiday. Not every child has that opportunity, so one year I wanted to help out. This is not a new story by any means, but perhaps it can inspire some new stories and spread the spirit of giving.
Poughkeepsie Birthday Party Donates Toys
I believe I was in 3rd Grade when my parents and I initially talked about having a birthday party where we collected toys for Toys for Tots. Instead of my friends' families having to worry about figuring out what to get me, they could simply get something to donate that could work for a child of any age. We felt it would take some stress off of people attending the party, and it would make for a sizable donation that would benefit dozens of children have an amazing holiday. Back in 3rd Grade, we were still inviting my entire class plus some outside friends and family. I believe by the end, we collected about 50 new toys to donate.

We held onto all the toys until the Toys for Tots drive that was happening at the Galleria Mall in Poughkeepsie. Little 3rd Grade me felt like Santa Claus coming in with large bags of toys ready to donate. The people running the event were so impressed and so grateful for the donation. It felt really good to offer something like that. That was probably one of my more memorable birthdays.
Make a Hudson Valley Child's Holiday Even Brighter: Shop with a Cop 2023
In years since, I've helped to organize and run toy drives, can drives and more through my school communities. And now, it's exciting working in a building that has a terrific holiday tradition of helping families here in the Hudson Valley. WRRV's Shop with a Cop returns once again to help children and families this holiday season who may not have the means. WRRV raises funds and then surprise local children with a shopping spree at the Poughkeepsie Galleria.
The looks of the children's faces when they realize that they can go shopping are priceless. Same goes for the parents. It is a terrible feeling when you can't provide for your family the way that you want to, so taking some of that weight off a family's shoulders is wonderful. Last year, we helped 40 families right here in the Hudson Valley with a Christmas they'll never forget.
You can nominate a child you feel is deserving of terrific Christmas and donate to the Shop with a Cop fund by visiting our link here. You can listen to my interview with Nick from the WRRV Morning Grind from last year below. Nick has been organizing WRRV's Shop with a Cop for several years now, and finds there to be more and more magic each year he does this, especially now being a dad himself.
Emotional Photos from WRRV's Shop with a Cop 2022
Gallery Credit: Chuck Merrihew
I've Found The Best Birthday Presents in the Hudson Valley
With the holidays around the corner, you're going to want to find the perfect presents. These Hudson Valley listeners shared the best presents they ever received!
Gallery Credit: Conor Walsh
Hudson Valley Wants to Ban This Dish From the Thanksgiving Table
The Hudson Valley voted for which Thanksgiving dishes should be taken off the table this year, and you'd be surprised by the hate certain Thanksgiving staples received.
Gallery Credit: Conor Walsh