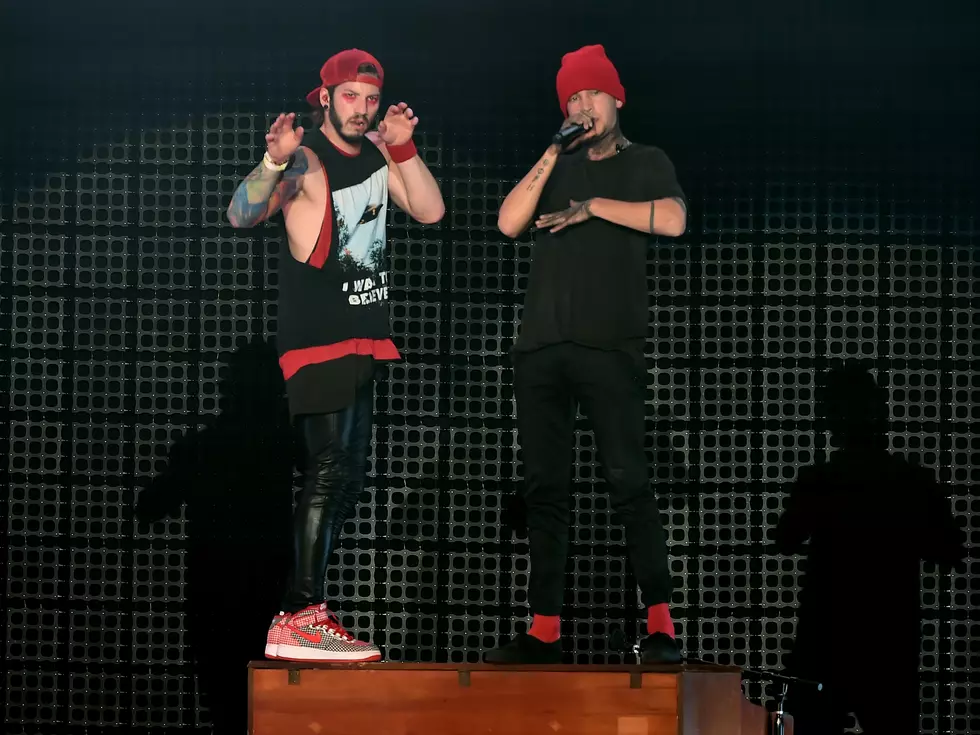 Twenty One Pilots Back At Number One On Buzzcuts
Getty Images/Kevin Winter
Each week WRRV counts down the top five most requested songs in the Hudson Valley at 8 PM and here's a look at the best of the best.
Jimmy Eat World will be joining us at The Chace in Poughkeepsie on Friday November 15th and their brand new single makes its way on the countdown for the first time. Check out 'Love Never' and let us know what you think. Green Day slips to number four with their latest 'Father of All...'. Coldplay is back with a new song and album, and 'Orphans' is holding its own at number three. Billie Eilish was last weeks top song but slips to number two in favor of the latest from Twenty One Pilots which is currently number one on the Buzzcuts, but it's number one on the national chart too.
Thanks for supporting the WRRV Buzzcuts!
5. Jimmy Eat World 'Love Never'
4. Green Day 'Father of All...'
3. Coldplay 'Orphans'
2. Billie Eilish 'All The Good Girls Go To Hell'
1. Twenty One Pilots 'The Hype'
Read more:
BONUS VIDEO