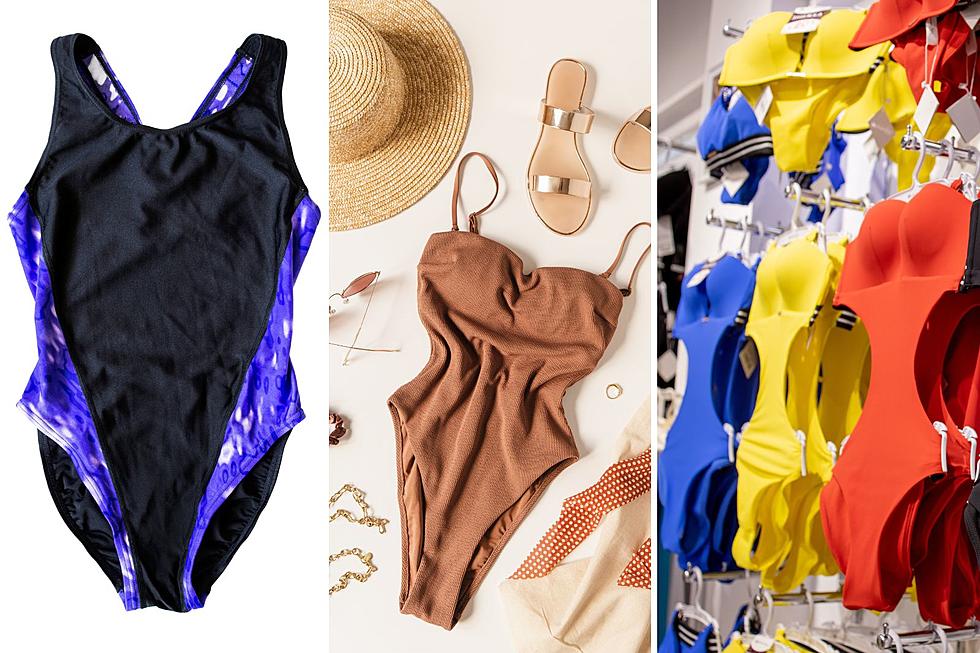 What Color Swimsuit Could Save Your Life In New York Waters
Canva
So there are many things we need to keep in mind when we are out enjoying the water this summer. If you spend time near a backyard pool safety can be a bit different than if you are planning to be in a more natural body of water such as a lake or the ocean.
Growing up the place I lived had a pool and the people who own the pool actually had a nanny whose job it was to teach us all to swim. You had to pass Madge's swimming test before you were allowed to be in the pool and by no means was anyone allowed in the pool alone. Read more about Water Safety from the American Red Cross.
Does the Color of Your Swimsuit Matter Hudson Valley?
Fast forward to my adulthood and it turns out I am quite a fish. Swimming is one of my favorite forms of exercise and I will be honest I have never been much of a swimsuit fashionista. I usually stick to the one piece in a neutral color most often black. If you know me then you know I really don't wear a lot of color. Black, tan, and gray seem to be my go-to choices for clothes in a swimsuit.
Recently I was going on a trip and there was going to be beach time involved so I invest in something a bit more colorful. I managed to work in some blue and white with the black and gray. If you had asked me I would tell you I was a billboard on the beach and that may be true, however in the water that's a completely different story.
I have been known to be in the Atlantic off Nantucket in a black-colored suit and have people worry that a shark would think I was a seal or worst a seal would think I was a seal. Turns out the real problem with my black suit was not what it would attract but what it would not attract.
The Color of Your Swimsuit Can Save Your Life in a New York Lake
I recently came across a post from a police department in Tennessee that included a picture of what your bath suit looks like underwater based on the color. It was beyond enlightening. I had no idea how invisible I could become based on the color swimsuit I was wearing. When I saw the post from the Barlett Police Department I had to share it.
Why Does Your Swimsuit Color Matter When It Comes to Swim Safety
We all swim in lakes and rivers in the Hudson Valley and surrounding areas and it turns out the color of your swimsuit could save your life or not in the case of most water accidents. Take a good look at the chart. I think the color that stunned me the most was all the blues. After they leave the surface they are impossible to see underwater.

I will be heading out for a new suit possibly something in road cone orange, how about you?
Look at this Perfect Fisherman's Home in the Hudson Valley, NY
Fisherman's Dream House in Rifton, New York
This house for sale in Rifton, New York offers a rare opportunity in Hudson Valley Real Estate.
1799 Route 213
not only has a house looking for its next chapter but it offers waterfront property on the
Sturgeon Pool
a popular no motorize boating and fishing spot in Ulster County.
This Resort on White Lake in Sullivan County Just Won an award
The Chatwal Lodge in Sullivan County