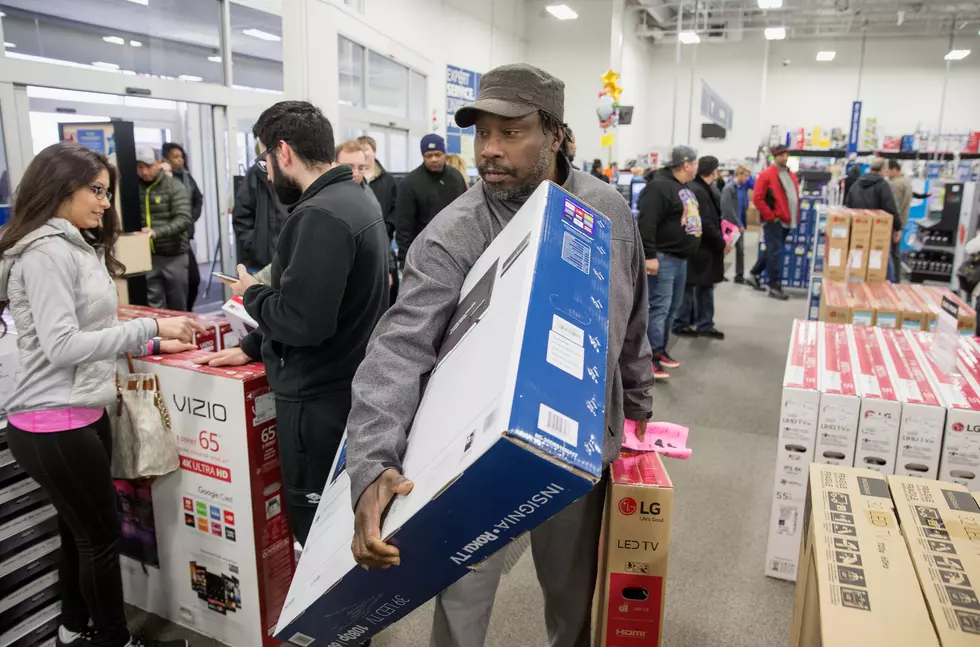 What Are Your Hudson Valley Black Friday Traditions?
Tasos Katopodis/Getty Images
This weekend, families will gather together to tell each other how thankful they are for each other. There will be warmth, hospitality, and generosity that will paint a beautiful picture of the human spirit.
Later that night, those same families will attack you and spit in your face if it means they get five dollars off of a portable microwave.
Yeah, Black Friday is about to happen, and we are powerless to stop it. Stores all over are opening at least as early as 6 PM on Thursday. Annoyed retail workers will be ripped from their families so they can work, angry customers will be upset because they just missed the last half-price DVD of Mr. Magorium's Wonder Emporium, and it will basically be impossible to move if you decide to go anywhere near the mall.
Do you participate in the Black Friday craziness? When I was in high school, my friends and I would go out to the mall on Thursday night, but mostly just to hang out and laugh at the insanity. Are you camping out on Thursday, or just staying home and buying everything you wanted to get on Amazon?