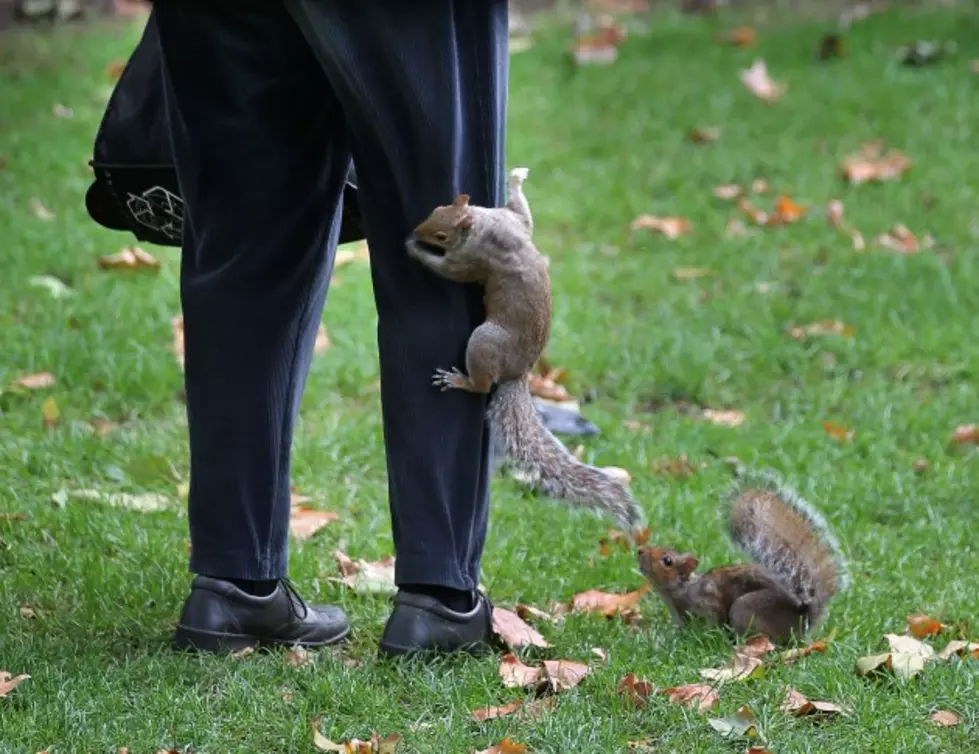 Where Squirrels Are Attacking!
Peter Macdiarmid/Getty Images
Did you think that squirrels only hung out in the yards of suburbia? These guys are threatening the well being of some of the worlds most hardened commuters.
Squirrels are going wild on New York City's subways.  For the second time in two weeks, a squirrel is accused of attacking a train operator.  Last week, one of the bushy-tailed rodents freaked out a motorwoman as it ran through a train.  She slammed on the brakes and commuters helped her chase the squirrel off the train.  Last week, a squirrel chomped down on a train operator's finger on the stairs at a subway station.  No word yet from the MTA on what it plans to do to keep squirrels from going off the rails.