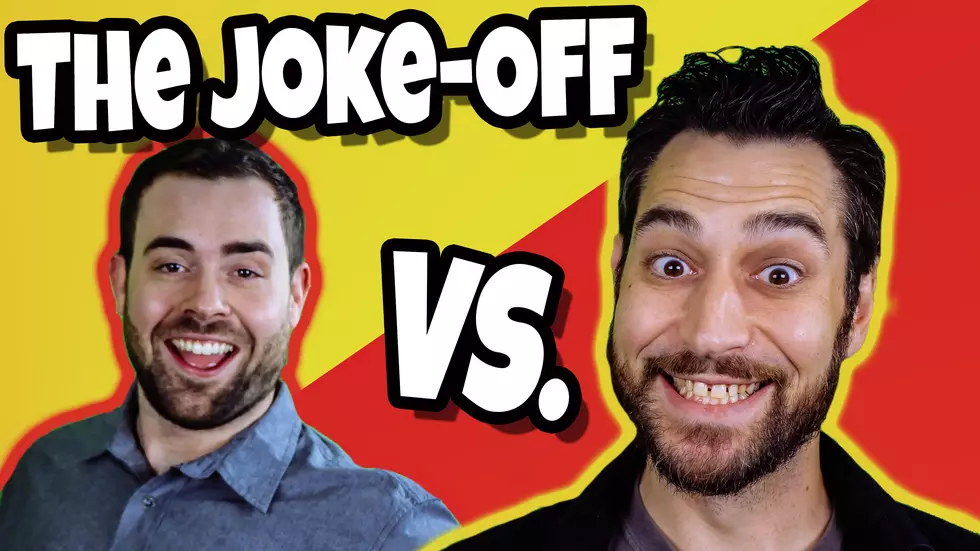 Who Will Win The Inaugural Joke-Off?
Nick & Smitty
Sometimes you need some cheesy jokes in your life. That's where we come in with the joke-off.
If there is one thing I have learned during my time here in the Hudson Valley it's that you thoroughly enjoy your jokes. It doesn't matter how good, cheesy or lame they are.
I've decided to compile the best jokes and submit them to be used during our joke-off.
Since this is a competition it's probably not good that I laugh at every joke including my own. This week for the first episode I decided to take on Smitty from our sister station, 101.5 WPDH.
I'd have to say that the highlight of this contest is "What has 132 legs and 8 teeth? The front row of a Garth Brooks concert."
If you've never seen a joke-off before you're in for a real treat.
If you have any jokes you would like to submit feel free to send them to Nick@WRRV.com