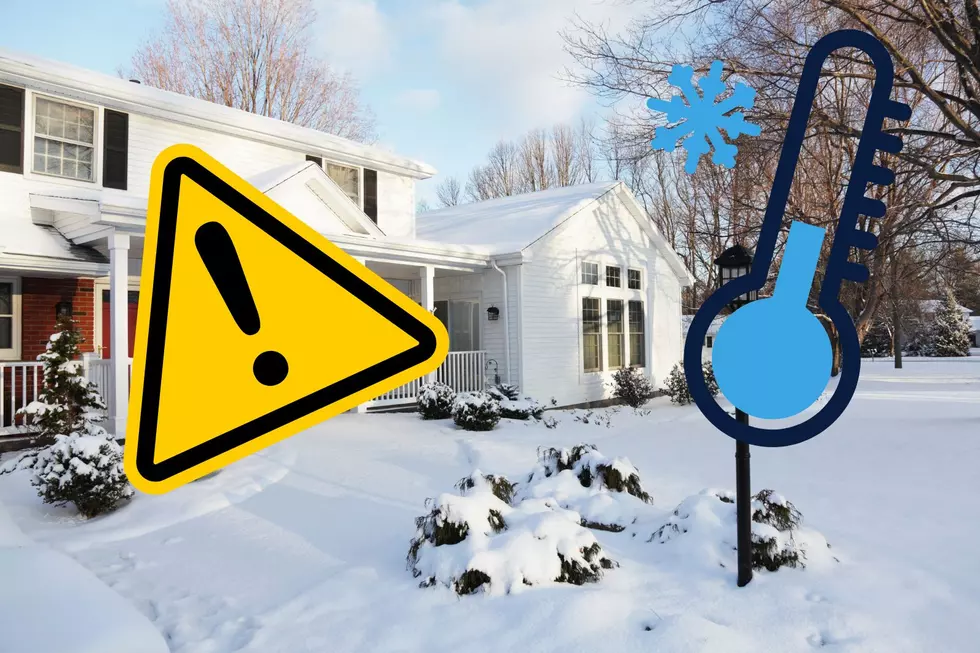 Freezing Temperatures are Coming to New York, Know the "3 Feet Rule"
Willowpix via Canva
Winter is about to finally catch up with the Hudson Valley and across Upstate New York. After mild weather with virtually no snow, temperatures are about to plunge. There's one rule local authorities want to make sure you know.
It's been a confusing season so far, with warmer-than-usual temperatures throwing a wrench in many winter plans. The ice rink at Chadwick Lake Park in Newburgh, NY, for example, is currently more like a pond, and even the ice castles in the Adirondacks needed to postpone their opening date.

While many may be celebrating the upcoming single-digit temps, there are a few things to keep in mind to stay safe.
The "3 Feet Rule"
The City of Kingston Fire Department, along with the United States Fire Administration, recently reminded residents about the "3 Feet Rule" when heating your home in the winter. While it seems simple, the rule could save lives.
From the fire department:
Very cold temperatures are coming to Kingston starting Friday. Please be safe, especially when heating your home. Keep things that can burn 3 feet away from a fireplace, wood stove, or heater.
This warning carries even more weight at night. Just like unattended candles, your home's heat source can spell disaster if proper precautions are not taken. Winter safety continues after you leave your house, too.
Your snow-covered car can pose a major hazard for both you and those around you. Luckily, Hudson Valley drivers are no strangers to special hacks to make the process even easier. Check out how a straw, cooking spray, and even a sock can make your life easier (and safer) below.
Have You Tried These 10 Great Snow And Ice Removal Hacks?
These are the 10 life hacks you absolutely need to know for snow and ice removal.
Creative New Yorker Takes Snow Sculpting to a Whole New Level
Why build a snowman when you can build interactive snow sculptures? One New Yorker is taking playing in the snow to a whole new level.