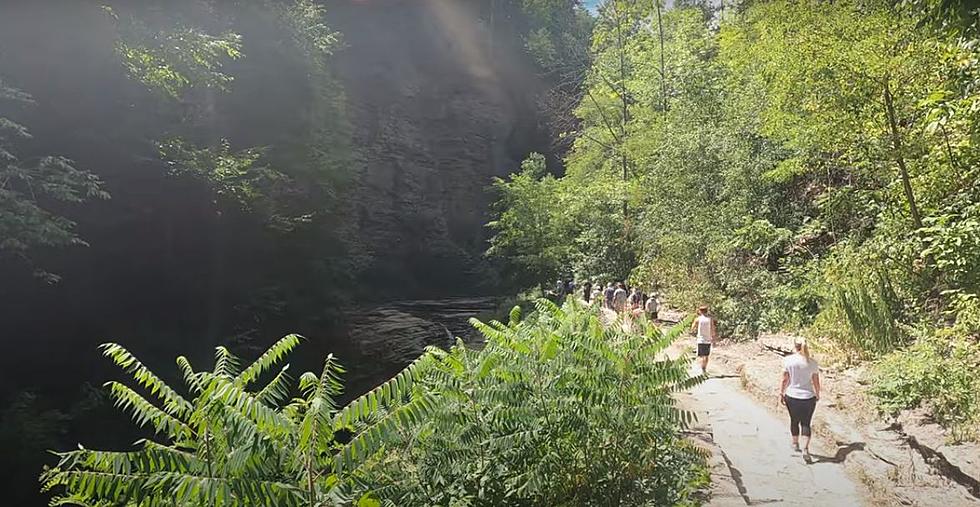 5 Beautiful Must-See New York State Parks
YouTube: Outside Chronicles
The warm weather is here and we should get out and enjoy some of the gorgeous parks that New York has to offer before it gets too cold.

Camping and hiking are popular hobbies among New York residents and for good reason. Upstate New York is home to some of the most stunning parks in the entire country. Here are 5 must see parks along with short video tours.
Minnewaska State Park Preserve

Minnewaska State Park rests in the Shawangunk Mountains near New Paltz, New York. The Minnewaska State Park Preserve offers amazing views of the Hudson Valley region from its rocky cliffs.
Harriman State Park

Located north of New York City, Harriman State Park is the second-largest state park in the state. It provides the perfect escape to nature and holds several lakes, trails, and scenic spots. This makes it very popular among campers and hikers.
Allegany State Park
Allegany State Park is the largest state park in New York as it is well over 60,000 acres. The park offers so much to do from hiking the Allegheny Plateau, boating on Chautauqua Lake or camping along the coast of Lake Erie.
Watkins Glen State Park

Watkins Glen State Park is located in the Finger Lakes region of New York State. The park has several waterfalls and gorge trails.
Letchworth State Park
Letchworth State Park is so astonishing it has earned the nickname "Grand Canyon of the East." The park offers breathtaking views of the Genesee River Gorge and three magnificent waterfalls—Upper, Middle, and Lower Falls. The park's trails make it a popular destination for hikers and nature enthusiasts.
11 Hudson Valley Parks Ranked Best to Worst
Amusement Parks Near The Hudson Valley Ranked