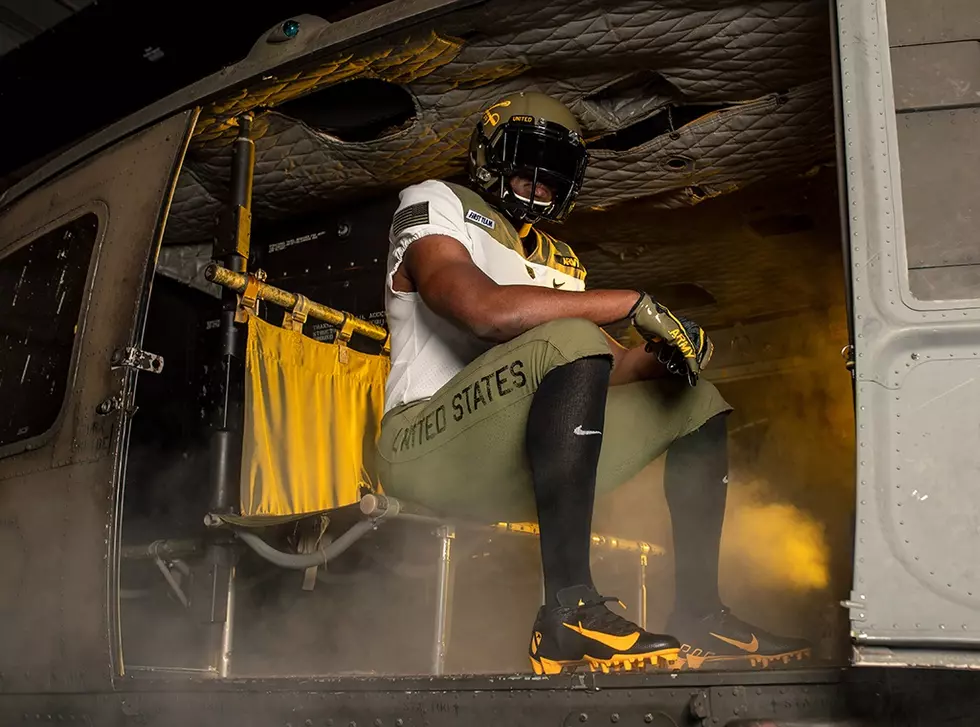 Army Football Unveils New Uniforms for Army-Navy Game
U.S. Military Academy Twitter
Are you ready for some football?!
More specifically, are you ready for one of the biggest rivalries in sports history?
The Army Black Knights of West Point are getting ready to take on the Navy Midshipmen on Saturday, December 14th. Leading up to the game there is naturally a lot of smack talk between the two branches of our armed forces, but what we all wait for is the reveal of their new uniforms.
Army Football announced on Thursday, December 5th that their uniform theme this year would be honoring the 1st Cavalry Division and the Birth of Airmobility during the Vietnam War.
Take a closer look at this year's uniform and let us know what you think:
The Army-Navy football game will air live from Lincoln Financial Field in Philadelphia on Saturday, December 14th at 3pm on CBS.
Read more:
BONUS VIDEO