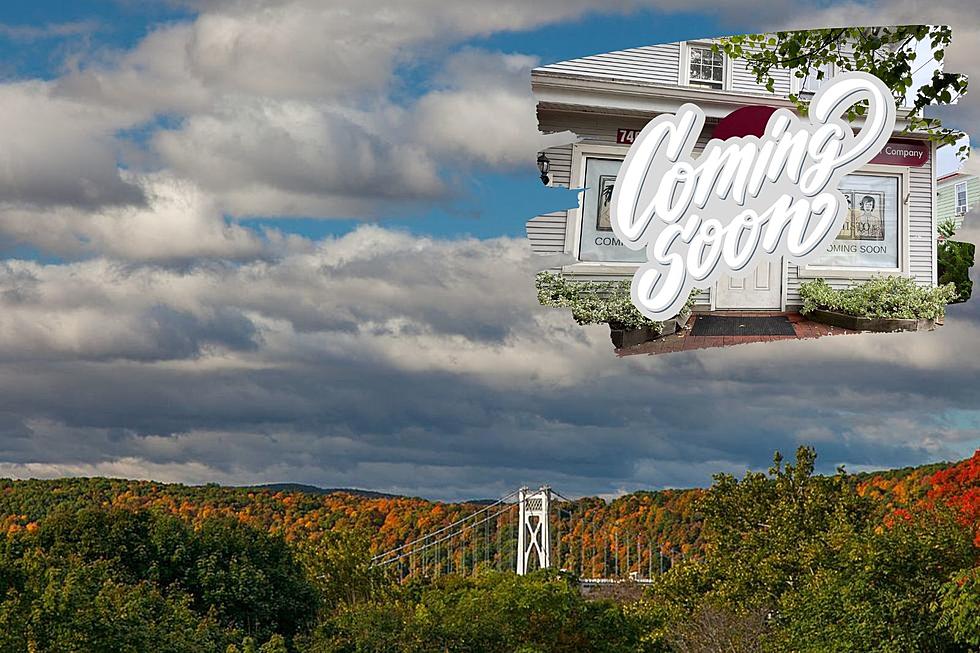 Brazilian and Ukrainian Flavors Spicing Up New Hudson Valley Storefront
Canva, Allison Kay
Hudson Valley businesses keep our communities alive. They're places that we can gather to chat with locals, enjoy fresh food, learn something new and more.
Recently, a new business took over a previous bank in Orange County, NY serving wood fired pizza, nitro brews and smoothies. An "australian style cafe" opened their doors in Putnam County, NY bringing the Hudson Valley a taste of something different.
While some Hudson Valley businesses are opening, others are making a change and moving. A popular Hudson Valley catering business made a recent announcement on social media and locals shared their excitement.
An Award-Winning Catering Business Will Open Hudson Valley Storefront

While in Dutchess County, NY I passed by a sign that said coming soon and was instantly drawn to find out exactly what was going to open. This was a name of something that I had never heard of before and I wanted to learn more.
A fan, favorite catering business will soon open their doors with a new storefront in Red Hook, NY.
Dutchess County, NY Will Taste More "Brazilian and Ukrainian flavors" Soon

A Hudson Valley couple has been feeding the Hudson Valley with local ingredients and brazilian and ukrainian flavors. Wilson and Nadia Costa have more than 25 years of experience in the restaurant industry and will be sharing more of their favorite blends with a Dutchess County, NY town.
This local catering company has served their delicious food at galas, farms, breweries and more. It's time for them to have their storefront for more Hudson Valley foodies to visit.
MISTO Will Open A Storefront In Red Hook, NY
MISTO is a 
"Brazilian husband and Ukrainian wife team" who take pride in serving gluten free options for private catering and pop ups.
Are you wondering what MISTO means? They shared that it's
"Portuguese for mixed and pronounced /'mistu/, Misto "
This fan favorite catering company uses local ingredients from Greig Farm, Hudson Valley Garlic Flowers,  Rose Hill Farm and more.
How Did Hudson Valley Residents React To MISTO's Latest Announcement?

On Social Media, MISTO made an announcement of their next journey, opening a storefront. With the exciting news, Hudson Valley residents shared their reactions in the comments section.
"Hey guys! It's official. MISTO is moving to Red Hook and we're going to have a storefront.

— in Red Hook, NY."

"Congratulations "

 

"So awesome! Congrats to you both!!"

 

"I've really enjoyed seeing you grow this passion over the years. So happy for you. I only wish you catered in Maryland ‍♀️"

 

"Yay! Congrats on your Red Hook store front! Red Hook is such a great little town to have a store in! Pop in & see us when you settle in! Welcome to the Red Hook business family! "

 

"Welcome! Congratulations! Very exciting for our village!"

 

"That's what's up !! Congratulations wishing you all the success"

 

MISTO's storefront can be found at 7466 South Broadway in Red Hook, NY.
Where is your favorite restaurant in the Hudson Valley? Will you visit MISTO? Tell us more below.
Sneak Peek at Highly Anticipated Hudson Valley Museum
A New Museum Will Open In The Catskills Featuring Hollywood's Biggest Stars
The Borscht Belt Museum will open in Ulster County,NY. This allows for the history of the Borscht Belt to carry on in the Hudson Valley.
While celebrities in the past visited the Borscht Belt region, there will be more involved in the community when this museum opens in 2025.
Fran Drescher And Fellow Celebrities Will Sit On A Hudson Valley Museum Board
Fran Drescher is a celebrity that almost everyone likes. Known for her role as Fran Fine in The Nanny, the world couldn't help but laugh at her jokes, statements, and relatable interactions with other members of the show.
Fran Drescher isn't the only celebrity who will be in the Catskills.
"The museum's list of advisory board members includes Fran Drescher, Harvey Fierstein, Judd Hirsch, Robert Klein and Richard Lewis — a fitting cast for a place where some of the nation's top comedians got their start."
Have You Ever Heard Of The Borscht Belt?
"For generations of Jews in the New York metropolitan area, there was no doubt about the location of those "mountains." Less than 100 miles from the cramped, sweltering tenements of Manhattan's Lower East Side was a lush patchwork of forests, farms and bustling rural towns that hosted a summertime population of nearly a million urban strivers hungry for the clean air, fresh food and familiar camaraderie that even a garment worker or cab driver could afford."
Spending the summer in the Catskills sounds ideal.
"From the turn of the 20th century to the 1970s, more than 1,000 hotels, bungalow colonies, summer camps and boarding houses dotted the Catskill Mountains of southern New York. At first they came by train, and later, by bus and car along The Quickway, now known as Route 17."
Some may know this area or region to be called Solomon County, Jewish Alps or The Mountains. The Borscht Belt was also another term that most people remember the most.
How Can You Visit The Borscht Belt Museum In Ellenville, NY?
I took a day trip to the Borscht Belt Museum in Ellenville, NY. Upon arrival, I was greeted by a humorous sign stating "Come in and schmooze, free admission".
When I entered the museum, I was greeted by a volunteer. I was able to walk around and see memorabilia from the different resorts of the Borscht Belt region and community.
I was also told that this museum is a pop up for now, they will continue to change the set up as well. 2025 marks the year that the Borscht Belt Museum will officially open.
Gallery Credit: Allison Kay