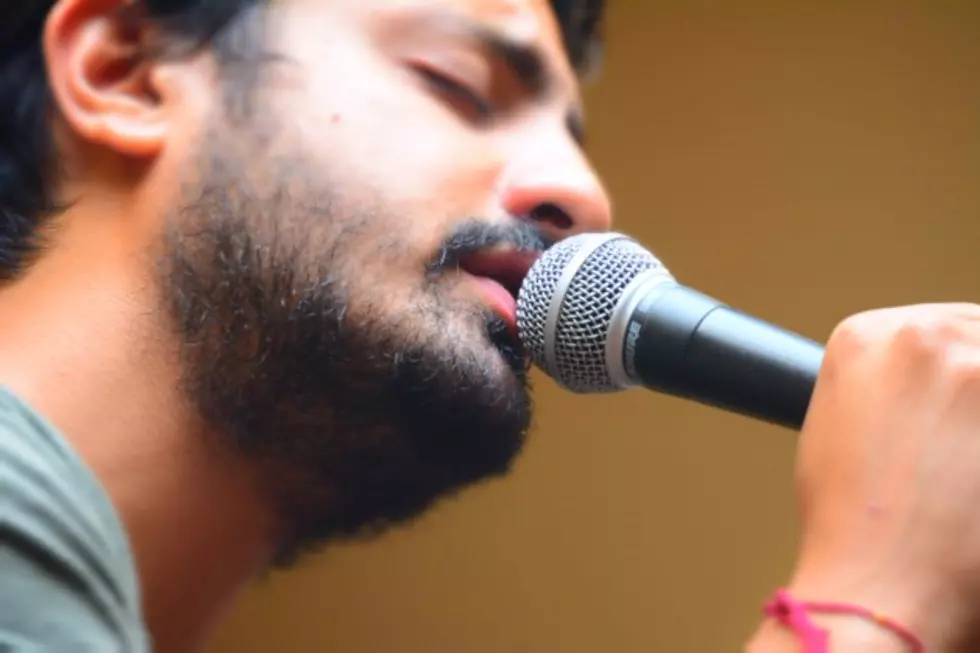 Check Out Four Mind-Blowing Young The Giant Performances At WRRV
Photo by Jackie Corley
We're taking a trip down memory lane here with a look back at Young The Giant's unique performance in the WRRV Atrium. The idea behind WRRV Sessions was to take what we'd been doing at the station and provide a larger venue so more people could enjoy these intimate shows. Newburgh Brewing Company was the ideal location and the rest is #wrrvsessions history.
A little background first, in the summer of 2014, Young The Giant was due to play the WRRV Summer Concert with Kings of Leon at Bethel Woods. Unfortunately, the tour was canceled but we reached out to YTG's management and put in a request for another local show. It just so happened the band was traveling from New York City to Syracuse to kick off a tour in late August of that summer and offered to stop by the station to perform.

Enter your number to get our free mobile app
We invited about 20 winners to come by the station to enjoy the performance and Young The Giant showed just how great of performers they really are. Check out the one-of-kind performances below if you have a few minutes, you won't be disappointed.
According to ABC News, Young The Giant just announced a 10th-anniversary edition of their debut album which will be released on November 20. On November 21 the band will play the entire album cover to cover for the very first time. You can purchase tickets to the virtual broadcast via their online store.
'Mind Over Matter'
'Cough Syrup'
'Anagram'
'Firelight'
READ MORE: Young The Giant Live At WRRV
Top 6 WRRV Concerts Of All Time At Bethel Woods