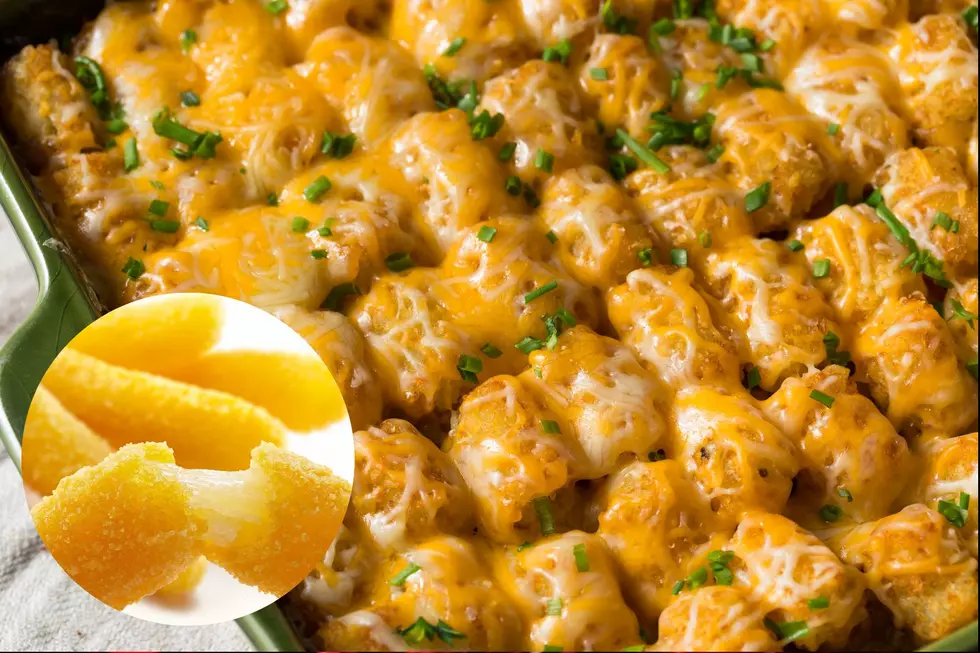 Get a Load of Doodles and Deep Fried Cheesy Snacks from Northern Hudson Valley
Canva, hdagli from Getty Images, bhofack2 from Getty Images
Now this is music you can taste! Mhmm, so delicious! Albany, NY band Cheesy Snacks are back for a second helping, delivering Doodles and Deep Fried Bangers.
Doodles and Deep Friend Bangers
Cheesy Snacks is releasing their second record this Friday, November 11th. Their second album was recorded at Tummy Rub Records. Frontman Sam Walczyk wanted to experiment with some different flavors for their second record. You're going to be able to heard double drums throughout the tracks, giving the album an extra kick.
"The goal was to get two drummer to sound as close to one massive kit as possible," says Walczyk. Taking light influence from the Osees and King Gizzard and the Wizard Lizard, Cheesy Snacks created this album's unique style through members Joseph Taurone and Dan Carr's time in different percussion ensembles throughout the years.
A Spooky Second Single
Earlier this year, the band released the first single off the record, "Solid State." The second single off their second record dropped just in time for Halloween. "Hollow Colo" is the latest and (spookiest) single to date.
The song tells the story of a weary traveler wandering through a sub-baked Colorado desert. The song uses strange and wobbly effects to help convey a sense of feeling lost in the wild. It's a melting pot of the sounds of some of your favorite Halloween classics with experimental alternative themes.
Cheesy Snacks have been hard at work promoting the new single and record by hitting up local venues, playing songs new and old. Each show has been a rollercoaster of cast members and genres, they've said, so you'll always be on your toes.
Listen to and follow Cheesy Snacks on TikTok, Apple Music, Spotify, Instagram, and Bandcamp.
Fantastic Local New York Artists You Need to Know
In honor of all the local Hudson Valley artists that I've covered at Townsquare, I want to highlight all the musicians that I've had the privilege to interview!
Rockers We've Lost in 2022
Rock + Metal Musicians Who Died in 2022