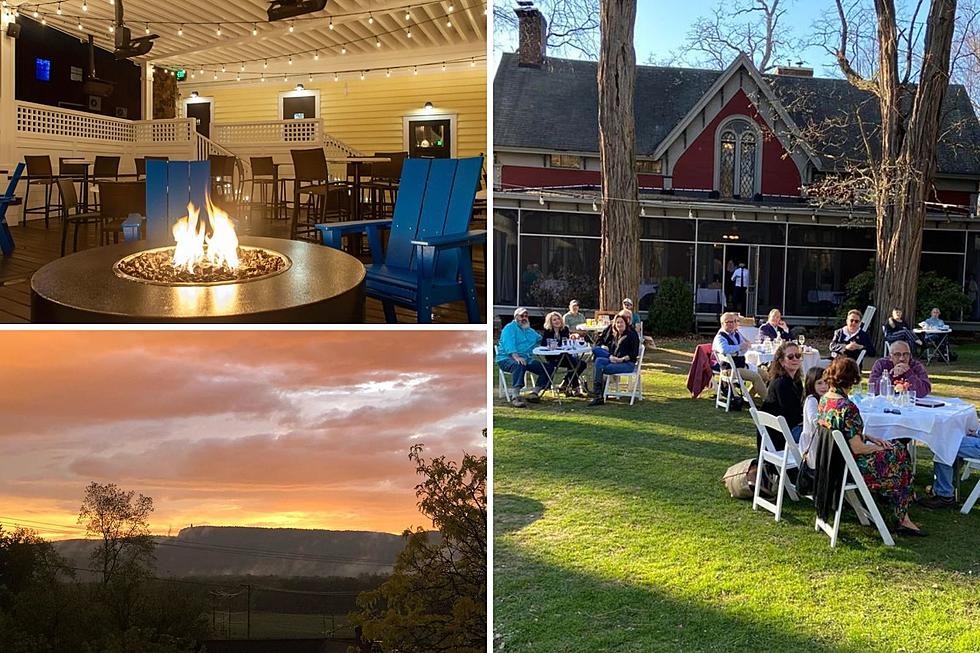 Delicious Dining Outdoors in New Paltz, New York
PC: The Lemon Squeeze New Paltz / The Parish / Garvan's via Facebook
There is something about being able to dine outdoors that adds to the flavor of a meal. Maybe it is the fresh air, or possibly the view making the perfect backdrop to a celebration dinner.
New Paltz, New York has a reputation for being a town that offers a large variety of dining options. It is often a destination for people who are seeking a meal out whether it is a casual night with friends or a special occasion. Offering a wide selection of restaurants New Paltz can accommodate just about every type of dining experience.
Where to dine out in New Paltz, New York
Garvan's just outside of the village is tucked in next to the New Paltz Golf Course at the far end of Huguenot Street. It is a place to grab a friendly bite with a friend or can be the setting for your most romantic moments and special dinners. For their outdoor dining, they have transformed the gardens and the porch of the historic building that houses the restaurant.
The Parish sits atop one of New Paltz's favorite retail districts, Water Street Market. From their deck, you can take in the sunset over the iconic Shawangunk Ridge and watch the stars and planets come out. They even offer rail seating so that you have an unobstructed view.
I realize that just about every restaurant these days offers you a place to eat outside but there is no doubt some have taken it up a notch. I am glad to see so many restaurants embrace the Al Fresco style of eating. I am such a fan and if you are looking for a great place to eat outdoors consider one of the places in New Paltz, New York.

Restaurants that offer outdoor dining in New Paltz, New York
Best Outdoor Seating for Eating in New Paltz New York
New Paltz, New York is known to be a great town for grabbing lunch and dinner. Many of the most delicious spots offer outdoor dining. Here is a quick list to get you started on your New Paltz New York Outdoor dining experience.
Start a Cocktail Crawl at Anyone of these Hudson Valley Restaurant Bars
Hudson Valley Specialty Cocktails and Where to Find Them
Hudson Valley Cocktails never looked so good. Check out all the different specialty drinks we found for you to enjoy in Poughkeepsie, Kingston, New Paltz, Gardiner, Central Valley, Middletown, Newburgh, Highland, Milton, West Point, and Cornwall.