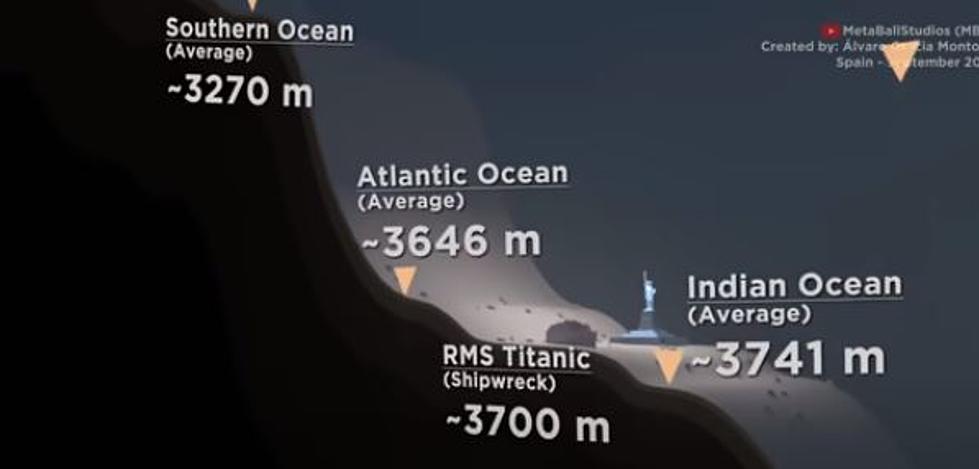 Crazy Animation Puts Depth of Titanic Into Perspective
YouTube: MetaBallStudios
The crew on the submersible vessel were trying to sink to a depth of around 12,500 feet. What does that look like. This video offers us a unique view and how far down that really is. The Statue of Liberty wouldn't even be visible.
This information has sparked a lot more questions and we may get answers in the next few days.
This story that has captured everyone's attention has had a lot of people realizing that they had no idea how deep these adventurers were trying to go or how deep some of the oceans are at all and how dangerous it can be to try to attempt what they did. A man in scuba gear set a record for diving just over 1,000 ft.
How deep is the Titanic's resting place?
The Titanic is over 12,000 feet. The tallest building in the world is just over 2,000 feet. Picture about six of them
This video fascinated me but also terrified me as it put the depths of water of our oceans into perspective.
16 Cities in New York Ranked From Least to Most Dangerous
Here are 16 cities in the state of New York ranked from least to most dangerous bases on its crime index number.