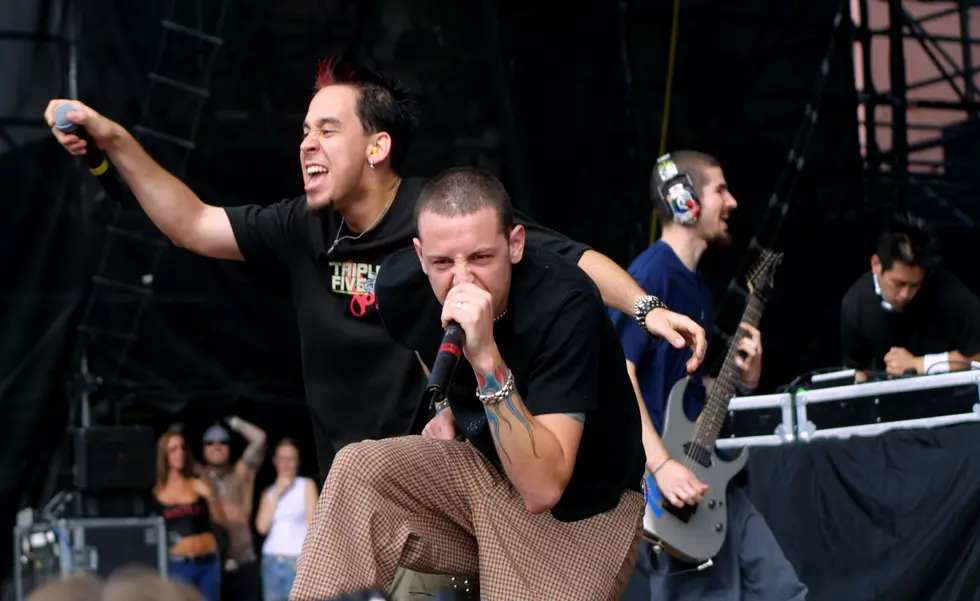 Enter To Win Linkin Park's 'Hybrid Theory' Deluxe Edition
Getty Images/Scott Gries
Linkin Park is celebrating the 20th anniversary of the release of their debut album Hybrid Theory with some exclusive material for the fans. They're releasing a very special deluxe re-issue with all kinds of material previously un-released publicly and we've got five copies to give away (see below).

Enter your number to get our free mobile app
Hybrid Theory was originally released in October of 2000 and featured the breakout singles 'In The End', 'One Step Closer' and 'Crawling'. But lets face it, the album is solid all the way through. It was recently certified 12x Platnum signifying sales of more than 12 million copies in America. Globally the impact of the album is felt to the tune of more than 25 million in sales taking its place as one of the biggest albums of the 21st century.
A message of thanks on the Linkin Park website reads, 'It's incredible to think it's been 20 years since Hybrid Theory was released. All gratitude to our fans who made this epic journey we started 20 years ago possible. We dedicate our music to you. We rededicate our Hybrid Theory to you'.
So the question is, do you think Linkin Park will ever play again together as a band? Only time will tell.
Here's a look at what each download code will entail, this music all coming in digital download form. Five winners will be chosen on Monday, October 12 at noonish.
Hybrid Theory -12 tracks
Reanimation - 20 tracks
Hybrid Theory EP – 6 tracks
B-Side Rarities – 12 tracks
LPU Rarities – 18 Tracks previously released to just 

Linkin

 

Park

 Underground Members
Forgotten Demos – 12 previously unreleased tracks
Our Favorite WRRV Sessions Photos