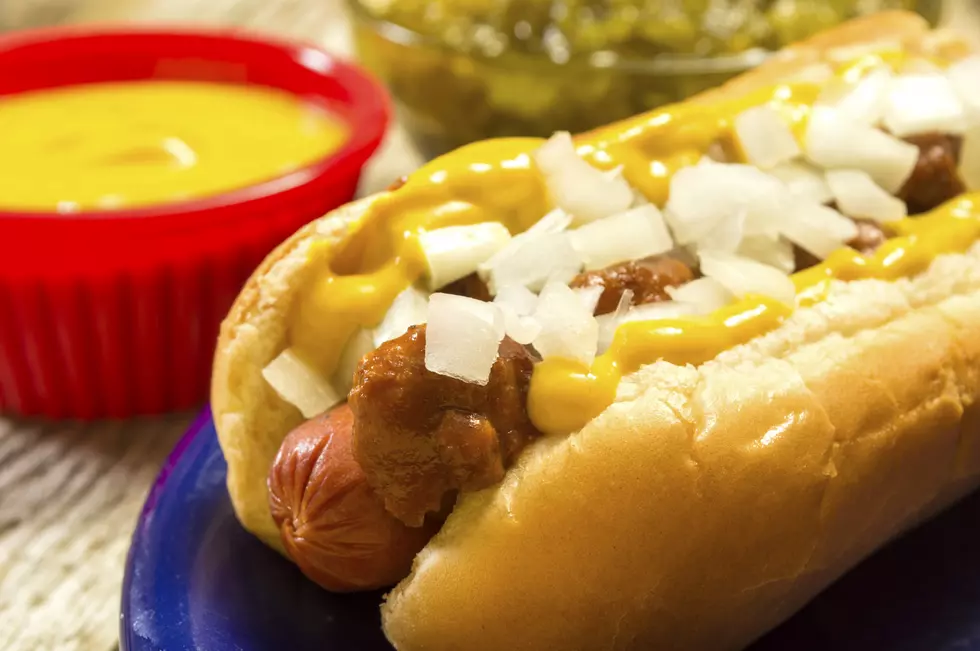 Hudson Valley Towns as Hot Dog Toppings, What's Your Town?
Iamthatiam
Summer is here and it is officially 'Hot Dog' season. So this got us to thinking if we could tell where a person is from in the Hudson Valley, by what Hot Dog toppings they like to eat? Toppings can vary and are as different as the person who is making it. Some popular toppings include ketchup, mustard, relish, onions, sauerkraut, cheese and coleslaw. One of the most tastiest hot dogs that I have ever had had bacon with BBQ sauce. What toppings do you like on your hot dog?
For Hyde Park, it is very traditional town and does not like to deter from the 'norm.' So the toppings that you might find here would be mustard and maybe for those who like to mix it up sauerkraut.
For Poughkeepsie, traditional chili dog with onions.
Newburgh, coleslaw and ketchup on a hot dog.
Millbrook, they like to put caviar on their hot dogs (ok, we aren't 100% sure that they do, but....)
Middletown, mac n cheese and hot sauce.
Warwick, caramelized onions and bar-b-que sauce
Wappingers Falls, melted cheese and bacon bits
Marlboro, corn dogs with mustard
Have an idea for your town? Email it to Brandi@wrrv.com.
Bonus Video: WRRV Morning Grind