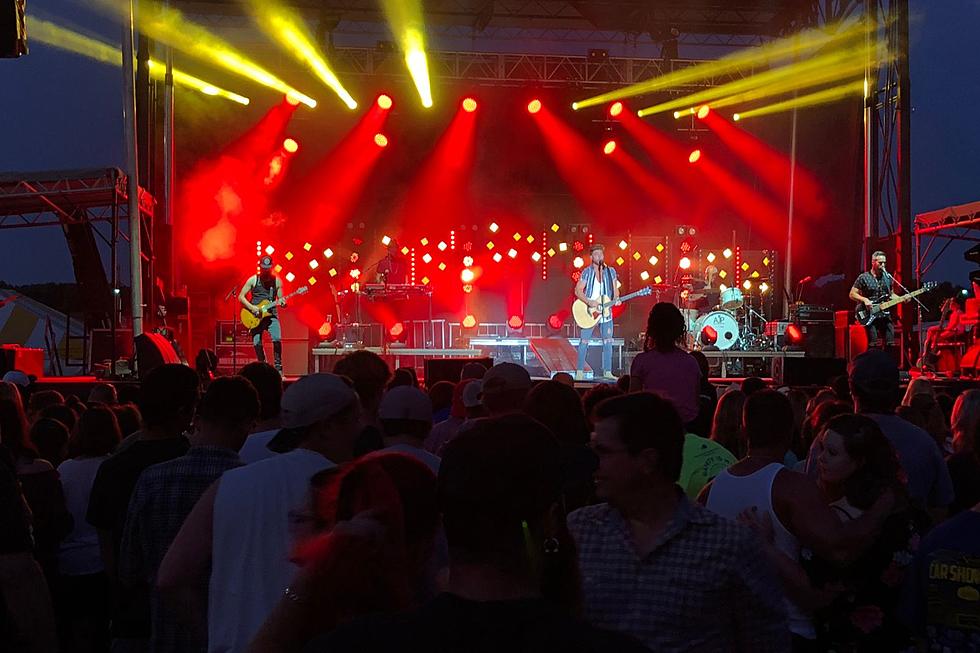 Country Music 'Outlaw' Bringing Live Show To 2023 Dutchess County Fair
JBo
The Dutchess County Fair is back in 2023 and fans of country music are going to be ecstatic with one of the performers taking over the grandstand stage!
What is shaping up to be the best summer the Hudson Valley has seen in quite some time for LIVE country music shows has just gotten quite a bit better as one of our favorite times of year has announced that one of country musics' best is coming to town!
Brantley Gilbert at the Dutchess County Fair
It's official!! The Dutchess County Fair is welcoming an Academy of Country Music award winner and one of country music's "outlaws" Brantley Gilbert to the fair this year. Gilbert will be taking over the grandstand stage in Rhinebeck in August with the show scheduled for Wednesday, August 23rd. Tickets for this amazing night of country music go on sale on Saturday, March 18th at 10 a.m.
Dutchess County Fair Concert/Admission Combo
This year the folks at the fair are giving fans a chance to purchase a fair/concert combo ticket package starting at $65, which includes all-day fair admission and tickets to the concert. This promises to be one of the Hudson Valley's biggest shows this summer with Gilbert performing all of the songs that have made him one of country music's biggest personalities including, "Bottoms Up", "Small Town Throwdown", and "One Hell of an Amen" to name a few. For more information and to buy tickets online, check out the fair's website here.
177th Dutchess County Fair
The 2023 edition of the Hudson Valleys' most popular fair is scheduled to run from Tuesday, August 22nd through August 27th at the fairgrounds located on Route 9 in Rhinebeck, New York. This year the fair will be adding other entertainment acts to its lineup over the next few weeks and months and as they release more of the names coming to Rhinebeck, we will update this article.
What is For Sale at Elephants Trunk Flea Market
These are the types of things that are for sale at the Elephant's Trunk Flea Market in New Milford, Connecticut New England's largest weekly flea market. You never know what you will find there on a Sunday but it is guaranteed that you will find something you have to buy. Treasures from the past and present.
Must Try BBQ Places in the Hudson Valley, NY
BBQ is meant to be eaten year-round and the Hudson Valley has some pretty amazing places to grab your smokin' juicy favorites all year long. From pulled pork to piggy mac these places we found for you won't disappoint your tastebuds or your pocketbook. Pick out what looks the most delicious and start there but make sure you eventually get to every one of these Hudson Valley New York BBQ Joints.